Branded Net Shopping Baskets - LOOK Style Society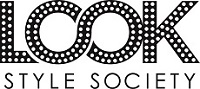 An ultra-chic Las Vegas style salon in need of net shopping baskets. A top-class producer of branded net shopping baskets UK wide and overseas. Sounds like a match made in heaven? We thought so too. Here's how we got on creating retail shopping baskets for LOOK Style Society.

Our client
The home of leading Las Vegas style consultants and beauty artists, LOOK Style Society is a retailer that's all about you. Their Town Square retail premises bring exemplary style and sophistication to the world of beauty, and are a top provider of services for hair, nails, skin and more.
Our customer's goal
Our client wanted to buy net bags for their store which expressed their style and boosted brand recognition. By choosing reusable bags with logo printing, they could enhance their shoppers experience and the overarching style of their store. They heard that for mesh netting bags UK business Valentino's Displays were the number one choice, and asked us to create something very special for their stylish store.
Our approach
We knew that these net shopping baskets had to be a cut above the rest, and not just any old cheap mesh baskets would do. With a wealth of experience in creating retail shopping baskets, we set to work designing our customer's perfect products.
We chose the style:

We knew these wholesale reusable bags had to be top quality, and large enough to house the kinds of products our client offered for sale.

We chose the colour:

Working with a white corporate logo meant we needed to buy net bags in black to really bring out this artwork.

We hand stitched the bags:

When it comes to reusable shopping bags custom made wins every time, so we ordered the material and hand stitched these wholesale mesh bags to create the perfect, unique product.

We applied the artwork:

Printing using our high-quality PAD process ensured these personalised reusable bags were finished to the very highest quality.
Once the entire batch was ready, we shipped the finsihed wholesale reusable bags to our client in Las Vegas, in plenty of time for their deadline.
The end results
We're so proud of these finished retail shopping baskets, and our client was too. The logo looks superb on the black background of these net shopping bags, and certainly outclasses the plain, cheap mesh baskets used by many of their lesser competitors. These personalised reusable bags demonstrate the ultimate in brand recognition, and give a nod to the environmental sustainability of our client's operation. Our client responded to their delivery with a glowing testimonial:

"Antonio, we are extremely pleased with our shopping baskets! Thank you so much! We will definitely keep you when we need more! Thank You".
When it comes to mesh netting bags UK businesses can rely on Valentino's Displays. We supply branded net shopping baskets UK wide and abroad, and can print these reusable bags with logo designs in any colour or style you choose. If you're looking for wholesale mesh bags with a personal touch, any shopping basket for sale on our site are your perfect partner. As well as net shopping bags, you'll find we have a shopping basket for sale in Micra, Supertex and Siklon materials to suit your style and needs. Call us today for a free and friendly quotation on reusable shopping bags custom made to your requirements.