Personalised Coat Hangers - Bad Boy Apparel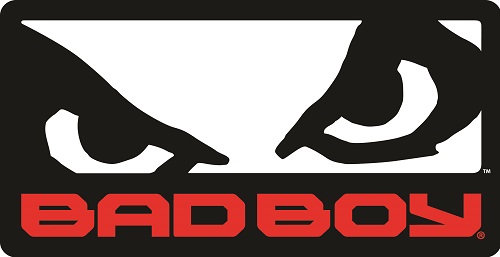 For customized hangers UK businesses know that Valentino's Displays are the name they can trust. When a leading alternative sports brand needed to buy personalised coat hangers, they came to us with a challenging logo and, as is often the case, a tight timescale! Here's what we did when we worked with Bad Boy MMA Apparel.


Our client
Bad Boy Clothing is a leading brand in the alternative sports industry. Specialising in martial arts and action sports, their line of Bad Boy MMA Apparel is designed to reflect the lifestyle of these athletes, and provides a range of competition standard, high quality gear that their customers can rely on.
Our customer's goal
Our client wanted to increase brand recognition in their in store displays by developing bespoke coat hangers for their shops. They needed us to develop a multifunctional coat hanger with logo printing applied, and to come up with a solution that would provide display functionality for the whole range of bad boy clothing.
Our approach
These bespoke coat hangers needed to look the business for our client, reflecting their brands emphasis on quality products. We achieve this by:
Choosing the right material:

We knew that cheap personalised hangers wouldn't do them any favours, so recommended that we work with wooden hangers for a durable, high quality result.
Working with great colours:

Bad Boy's logo is all about the black and white, but they had specified a shiny silver for their logo. To make it really stand out, we recommended a black coat hanger with logo applied in their chosen colour.
Mixing designs:

To ensure our products would adequately house the full range of clothing, we mixed their order between jacket hangers and trouser hangers with chrome clips. This way, any item in their inventory could be suitably displayed.
Working efficiently:

As with many orders, our client needed these hangers in a hurry. Our efficient team and meticulous processes ensured we could stick to their deadlines.
Our team worked hard to produce this order on time, checking quality at every stage of the process to ensure a flawless finish.
The end results
The finished product looks really eye catching, demonstrating perfectly how the black hanger colour really makes this silver logo pop. Our client was delighted with the product, and impressed with the speed at which we turned their order around too. We're looking forward to their next time they order custom coat hangers from us!
If you're looking to buy personalised coat hangers, don't assume that all products are the same. Cheap personalised hangers are unlikely to have the eye-catching appeal you're looking for, and could be putting your apparel at risk with a non-colourfast printing process. When you order custom coat hangers from us, you know you're getting the best, and still at a price that won't break the bank. We deliver customized hangers UK wide, so why not get in touch today for your free quote?