Engraved Wooden Coat Hangers - #IGiveUpMy - T.K.Maxx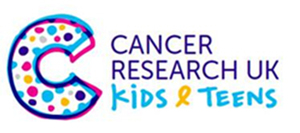 Supporting amazing causes such as Cancer Research UK Kids and Teens is a no brainer, so when a TK Maxx charity initiative approached us to create customised wooden coat hangers, we jumped at the chance. Using laser engraving onto wood, we produced some beautiful hangers to support the #IGiveUpMy fundraiser. Here's how we did it:

Our client
Working under the headline of 'Give Up Clothes for Good', this TK Maxx charity initiative aims to get all of us to recycle our unwanted garments for a good reason. Supporting Cancer Research UK Kids and Teens, this partnership has raised over £32m since 2004, helping to fund research that aims to beat children's cancers sooner.

Our customer's goal
To support the 'Give Up Clothes for Good' campaign, our client wanted to create an etched custom hanger featuring both the TK Maxx logo and the campaign hashtag, #IGiveUpMy. As a leading supplier of engraved hangers UK wide, they knew Valentino's were the right supplier for their needs, and asked us to design the perfect customised wooden coat hangers for them.

Our approach
These engraved coat hangers needed to be high quality, but also to reflect the down to earth nature of the campaign for which they were being used. We had to think about:
Material:

We decided to use natural wood for our hanger material. With wooden hangers engraving is easier and more precise, and looks super too.

Sustainability:

For charitable initiatives such as this, we knew sustainability was important too, so chose FSC certified materials for the base of these engraved wooden hangers.

Logo:

Our client supplied a high-resolution logo for TK Maxx, and for the #IGiveUpMy hashtag. We designed the layout and gained approval for the artwork, ready to start the hangers engraving process.

Engraving:

With a wealth of experience in laser engraved hangers, we were confident these would turn out beautifully. We set up the machinery and began creating these engraved coat hangers, meticulously checking each unit for quality and precision.

Despite our client's extremely tight deadline, we were able to supply these laser engraved hangers in plenty of time for their campaign launch.
The end results
We're sure you'll concur with us when we say these engraved wooden hangers look amazing. Our client was over the moon with the result, and very impressed with our fast turnaround too. We used one of our most popular hanger models too; a 42cm multipurpose hanger with a brass hook and trouser bar, which enabled the client to use it for a wide variety of garments.

If you're looking to create an etched custom hanger for your brand, we're here to help. We can apply precision laser engraving onto wood, so no matter how complex your logo, slogan or image, you can be confident that we'll replicate it perfectly using this high-tech process. We ship engraved hangers UK wide and overseas, so get in touch today for a free quote on your own customised hangers.