Printed Hangers with Logo - Borgioli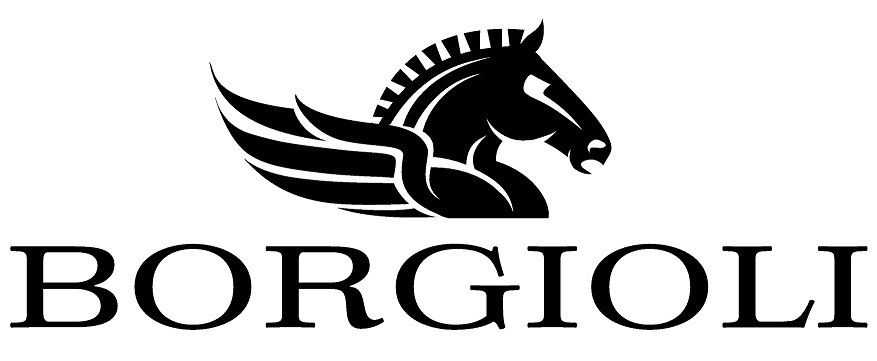 A well-known Australian bespoke suit designer, looking to develop their brand recognition, decided that for branded suit hangers UK supplier, Valentino's Displays, was the right partner to work with. Despite being on opposite sides of the globe, we teamed up flawlessly with this client, producing custom clothing hangers of which he could be proud. Here's how we got on when we worked with Terence Borgioli.
Our client
Harbouring a lifelong aspiration to work in luxury menswear, Terence Borgioli finally realised his dream, launching his bespoke formal attire label in Perth, Australia. Trading as Borgioli, the company specialises in custom designed, handmade garments and accessories, using the finest materials and timeless techniques create truly exquisite pieces.
Our customer's goal
Although well established as a custom clothing designer, Terence Borgioli plans to branch out into the ready to wear environment in the near future. As a precursor to this, and to support his current business, he wished to create a custom coat hanger for suit commissions, to help support his brand identity and reach. He heard Valentino's Displays were a trusted name in supplying bespoke hangers for UK retailers, as well as those further afield, and contacted us to see how we could help.
Our approach
When a client wants to buy luxury suit hangers and have them branded with their logo, they need a high-quality product and service from start to finish. We needed to ensure that:
The hanger was right:

We knew that a cheap suit jacket hanger wouldn't stand up to the weight of these high-quality garments, so we chose to work with our big hangers for suits, a more heavy duty offering.
The logo was right:

Our client supplied the logo in a high resolution electronic format. Our PAD printing process allows us to replicate this perfectly onto a 3D surface, such as a hanger.
The colours were right:

We confirmed the chosen black print colour for the logo, and recommended the client go with natural wooden suit hangers for timeless elegance.
The service was flawless:

We gained client approval at every stage of the process, and ensured we worked efficiently to meet his deadline and budget.
After passing our rigorous quality control process, these custom clothing hangers were ready to go. Having pre-arranged a secure yet good value shipping service, we packed off our wooden suit hangers to Australia and to our client's shop.
The end results
Our finished design of coat hanger for suit commissions for our client really looks the business. The natural wood finish and clean, black logo really adds a traditional, timeless elegance that is in keeping with his brand, and by using a high-quality suit jacket hanger as a base, this is an investment that will last and last. Our client was also very pleased with his personalized hanger with logo printing, and with the speed with which we were able to ship to his store in Australia. We look forward to working with him again.
As leading suppliers of bespoke hangers for UK retailers, as well as those based overseas, you can put your faith in our ability to create a truly wonderful personalized hanger with logo printing for your business too. From tiny hangers for children to big hangers for suits, we can add your logo or wording to any size or shape hanger you choose. We ship branded suit hangers UK wide and abroad too, so if you're looking to buy luxury suit hangers with a personal touch, call today and we'll be happy to provide you with a quote.