Personalised Hangers - Fifa World Cup 2018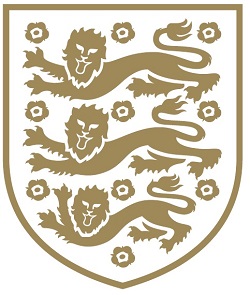 When a client is as important as the England Football Association, and the deadline is as pressing as the World Cup 2018, you know you've got to really pull it out of the bag. When the FA asked us if we could produce a large order of custom hangers for the England Football Team in time for the FIFA World Cup Russia, we knew we could rise to the challenge. Here's how we got on.
Our client

The English Football Association (theFA.com) have been the governing body of football in England since 1863. It's the oldest football association int the world, as oversees all aspects of the games, both amateur and professional, in England. From the FA Cup to the FIFA World Cup in Russia, the FA are leading the way in ensuring a fair, legal and enjoyable games take place.




Our customer's goal

The FA.com were preparing to head to Kiev for the start of the World Cup 2018 and wanted to prepare the player's hotel accommodation to make their stay pleasant, comfortable and enjoyable. They had decided to produce some bespoke wooden hangers for the England National Football Team, to accommodate their suits, robes and other apparel that they would take with them. They had a vision of printing the FA logo in glittering gold on a natural wooden suit hanger, but also needed the entire order completed in a matter of days, ready to be shipped to Russia with the rest of the World Cup 2018 freight.




Our approach

We didn't have long to sort things out for this project, but we knew we had to get things absolutely perfect for the England National Football Team. Here's how we approached it:




Hanger choice:

We started by ensuring that the FA got the right hanger for their needs. We recommended a wooden suit hanger with non-slip trouser bar, as this style provides ample support for even the weightiest of suit jackets, as well as being suitable for a wide range of other apparel.

Logo printing:

The client had specified printing of the FA logo in gold, so we worked with them to agree on a specific colour choice for their custom hangers.

Printing process:

We set up our PAD printing process to emblazon each hanger with the gold lion logo. We use PAD printing as it is completely colourfast and ensures none of the gold ink will rub off onto player's attire.

Shipping and delivery:

These printed hangers were to be shipped straight to the hotel that the England Squad would be staying in, with a number of hangers supplied to each room ready for when they arrived. We had to coordinate carefully with the fright handlers for the rest of the FA's shipment to ensure our hangers were included in their cargo.

It was a tough couple of days getting everything done, and of course we had to ensure meticulous quality control (as always) so that every single product was perfect for our client.




The end results
We think these logo hangers look absolutely amazing. The inclusion of the gold lion logo definitely gives these hangers a regal touch and the luxurious look they were going for. The FA.com were pleased we'd turned their order around so quickly, and we're delighted to say that our hangers are now in their way to Kiev ahead of the England Football Team so that they can enjoy them the minute that they arrive.

We're never shy of taking on large, challenging orders, or orders on tight schedules, because we know that, by working as a team, we can deliver exceptional results. Let's hope that the England squad work as a cohesive team too and bring back some glory from the World Cup 2018 for all of us!





If you'd like to discuss producing some logo hangers for your business or would like any help with any other aspect of your display, talk to the experts at Valentino's today. Our team is odds on favourite to be a winner for you!