Recently, we were asked to produce some unique clothes hangers for a very special client. While the England Squad is busy packing their bags ready to head to Kyiv for the FIFA World Cup in Russia, their associates were hurriedly preparing everything they'd need to present a professional image at this world-class event. For the ultimate finishing touch, The Football Association had decided to supply each player with custom England Football Team hangers. Printed with the classic Three Lions England logo, and came to us for help.
The project
We were asked by the FA to produce a number of hangers for the England Squad, in a natural wood colour with the England crest in gold. They had decided on suit hangers, so they would be flexible enough to hold robes, dinner suits and other items as required. With time against us, these were produced very quickly in order to be included with the rest of the England Football Team freight which was heading out to Kyiv in a matter of days.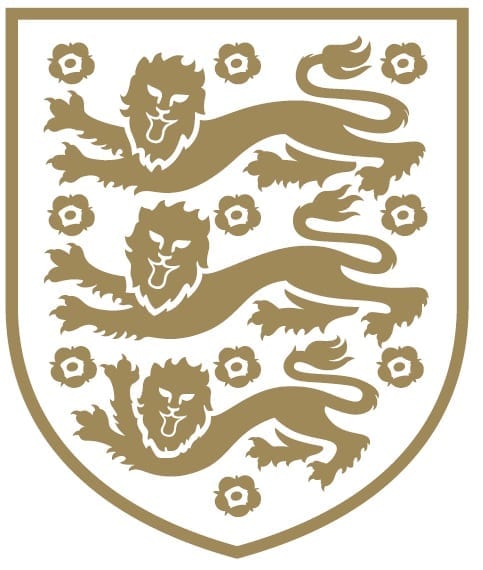 We recommended a broad shaped wooden hanger as the base model. This is a strong, durable hanger suitable for housing a wide variety of apparel. The non-slip centre bar is ideal for storing trousers without the worry of creasing. The flathead would provide the perfect surface for the application of the England Crest in their chosen golden hue.
The results
We think you'll agree that these custom printed hangers for the FA look simply amazing. The eye-catching Three Lions England logo is resplendent in shimmering gold. We're thrilled to have delivered everything in good time to get it shipped to the player's hotel. By the time the England Squad arrive in their hotel, at the headquarters of the FIFA World Cup Russia 2018, our hangers will be ready and waiting in their rooms to give them a boost as they settle in for the competition.
Although getting such a big order on a short deadline is always challenging, as usual, Valentino's rose to the challenge. We hope that the England football team will rise to the challenge of the World Cup 2018 too and that they bring home a great result for us and for our valued clients at the Football Association.
If you're interested in having some amazing custom printed hangers produced for your business, club or special event, simply get in touch with the experts at Valentino's. We'll be happy to help.