Your shop fittings & retail display equipment are now costing you less and saving you further money by shopping at Valentino's. We have managed to obtain better prices by our courier for deliveries of all your shop fittings, so whether you need; hangers, mannequins or clothes rails these are now costing you even less!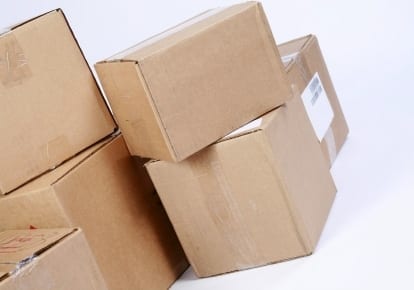 Valentino's Displays offers its customers the choice of delivery service so whether you need your displays guaranteed next working day or are happy to waiting for our standard service which is between 3-5 working days then you will be able to choose a method that suits you. Obviously the delivery charges vary according to the service required so if you are able to wait a few days then not only will you save money on your shop display equipment but you will also save money on shipping.
Free UK delivery is available to those who spend over £100.00 on the website other wise are charges are as follows; £8.95 Net Order Under £25, £7.95 Net Order £25.00-£59.99 or £6.95 Net Order £60 – £99.99.
For those customers outside of the UK, whether your in the Channel Islands, Ireland or Worldwide looking for displays then please contact us or you can still place your orders through the website within 48 hrs of an order we will get back to you to discuss your order and for us to inform you what your delivery charges are. If you are happy to proceed great all we would need is additional payment for delivery or if you are able to get a cheaper courier charge yourself some customers collect from us however this usually works out alot more expensive as we have an account and send parcels everyday so the rates we hold are excellent compared with what you may have.
Valentino's Displays are your one stop shop for anything retail. Our customers vary from individuals for domestic use or large retailers. Our extensive display range includes; A-Boards, Display Stands, Carrier Bags, Point Of Sale Counters, Chrome Grids, Chrome Tube, Glass Cubes, Slatwall, Gondola, Shopping Baskets and Shop Shelving all at excellent UK prices.