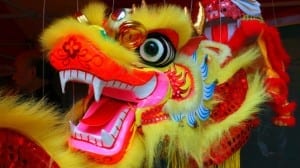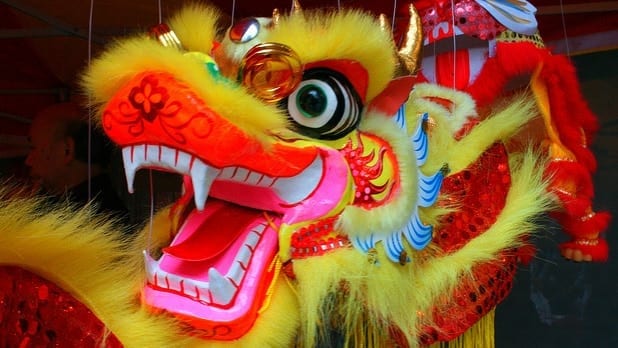 Valentino's would like to wish a very happy Chinese New Year for 2012, the year of the dragon. Chinese New Year is the most significant holiday in the Chinese calendar, which is known as the 'spring festival'. People celebrate the beginning of the new season as it symbolises new life and marks an end to winter. The celebrations last for fifteen days.
Before celebrations for New Year begin, however, it is considered prosperous to completely clean one's house; this symbolises sweeping away any bad luck that the previous year may have brought. After the house has been cleaned, brushes, dustpans and brooms are all put away, as cleaning at any time after this might sweep away the good luck that comes with the new year.
It is traditional for families to hang red lanterns outside their houses and to wear new red clothing, as it is believed that doing so will ward off any evil spirits. Fireworks are also set off for this reason. On New Year's Eve, families will reunite and enjoy a large traditional meal together.
The Chinese Zodiac is comprised of twelve different animal signs, and every year is alternately named after each animal. 2012 is the year of the Dragon. The other animals in the Chinese Zodiac are:
the Rat, the Ox, the Tiger, the Rabbit, the Snake, the Horse, the Goat, the Monkey, the Rooster, the Dog, the Pig
It is said that people take on the characteristics of the animal that corresponds with the year they were born on! There are numerous other countries across the globe that celebrate Chinese New Year. A few are included below:
In Korea, a three day holiday takes place, and traditions include playing board games and flying kites.

In the United Kingdom, an annual Chinese New Year parade takes place in London on the Sunday after New Year's Day. This year, it will be held on January 29th.

In the USA, many cities with a significant Chinese populace hold Chinese New Year parades, such as New York, Los Angeles and San Francisco.

In Singapore, the New Year is celebrated on the 3rd and 4th of January this year and is marked by a huge parade.

People in Hong Kong mark Chinese New Year with an International Chinese New Year parade that features diverse acts from around the globe, capturing the spirit of a carnival.
Here is a link to a video of the Chinese New Year celebrations in Southampton last year 2011.