Branded Hangers for Ariana Dee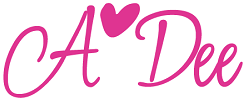 Retailing clothing is an increasingly cramped marketplace, particularly when it comes to children's clothes. Businesses based around kid's clobber need to firmly stake their place in the market, both through their products and the reinforcement of their brand identity at every stage. When Ariana Dee decided they needed to invest in branded coat hangers for their kids clothing business, we were delighted to be invited to partner with them.


Our client
Ariana Dee is a children's clothing brand based in Glasgow, Scotland. The company creates clothing for girls aged three to 12, focussing on full outfits plus accessories to form a signature look. The business has been built on quality, and has subsequently branched out into toddler collections, babywear, swimwear and more.

Our customer's goal

Having started to flourish as a popular retailer, Ariana Dee recognised the need to create high quality displays in their stores which reflected the elegance of the items they retailed. They decided to invest in
branded coat hangers
featuring their logo, and asked us to help bring their ideas to life.
Our approach

There were some challenges with this project which we needed to overcome. Despite supplying custom clothes hangers UK wide for many years, sometimes there are unforeseen circumstances that throw you a curve ball:
Size:

The client needed children's sized hangers, and not any old plastic ones either. They wanted wood, to be in keeping with their high quality, boutique business.

Colour:

The client specified a grey colour for the hangers, which was not available from the suppliers we buy personalised hangers from at the time of the order.

Clips:

The client chose two styles of hangers; a jacket type hanger, and a wishbone hanger with clips for skirts and trousers in chrome.

Time:

Ariana Dee wanted to have their hanger branding with logo applied all finished and returned within a week.

To tackle these problems, we decided to
buy personalised hangers
in plain wood and to powder coat them ourselves to the chosen grey of the brand. Because the clips were chrome, we had to individually mask these up to ensure no paint got onto the shiny parts. Once dry, we removed the mask and applied the coat hanger logo, in the silver that the client had specified.
The end results

Despite these unusual issues, the
hanger branding with logo
was completed within a week and returned to the client on schedule. We think they look amazing, and the coat hanger logo fits in beautifully with the design and the wonderful powder coated grey of the hanger. Needless to say, our client was delighted.
We supply
custom clothes hangers UK
wide, in any colour, quantity and with any logo you like. If you think your business could benefit from some gorgeous branded hangers like these, get in touch with our friendly team and we'll be pleased to assist.