Coloured Spray Painted Wooden Clothes Hangers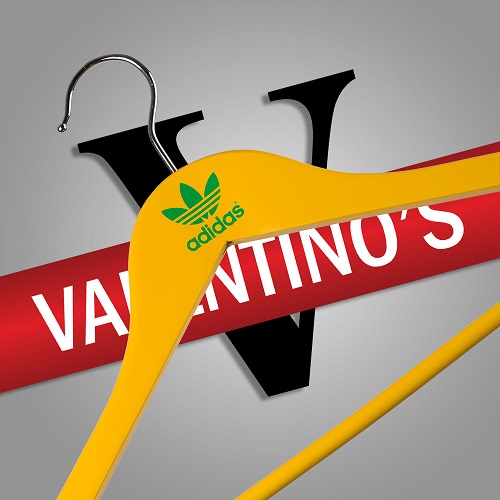 For those of you looking to spray paint wooden coat hangers we provide this service at
Valentino's
should you require coloured hangers which are not available off the shelf. The process is really simple: take standard wooden hangers which you decide on depending on which style you require. We then lightly sand if necessary, and then powder coat to the desired colour. Please note we do not use tin spray cans these are produced using the very best materials to ensure the longevity of the products.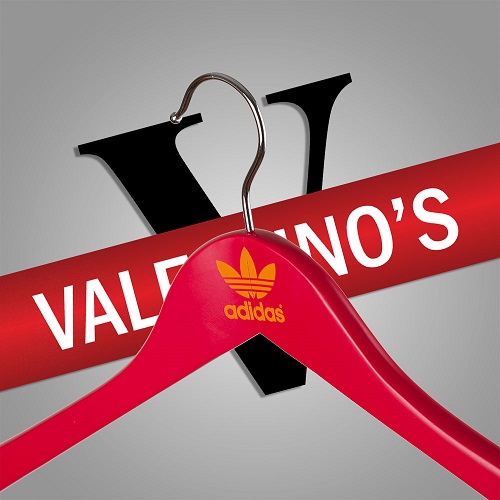 On this page, you will see images of some bespoke custom made
spray painted wooden coat hangers
we did for Adidas. Adidas required a specific sized hanger, in a certain style but for them all to be powder coated in five different paint colours. These specific paint tin colours which Adidas provided the RAL numbers for (specific paint colour reference numbers) was then purchased whilst we started masking all the chrome hook fittings.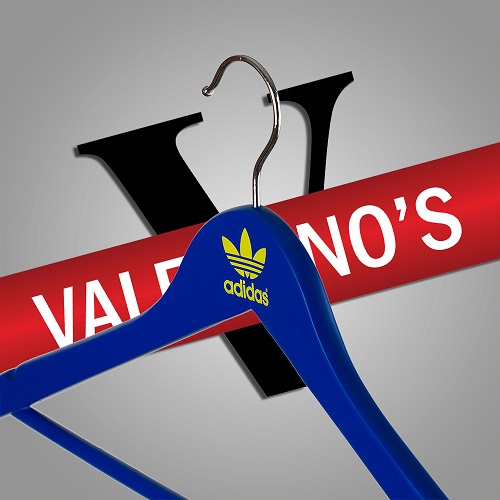 It is very important we mask these chrome fittings properly to ensure the paint is not sprayed on the hooks! These were then sanded down before we re-paint them in the specific colours in this case we had a yellow, red, dark blue, light blue and white. We had to produce a significant quantity of each colour these were then left to dry before we could start our next task which was
printing the coat hangers
with an Adidas logo.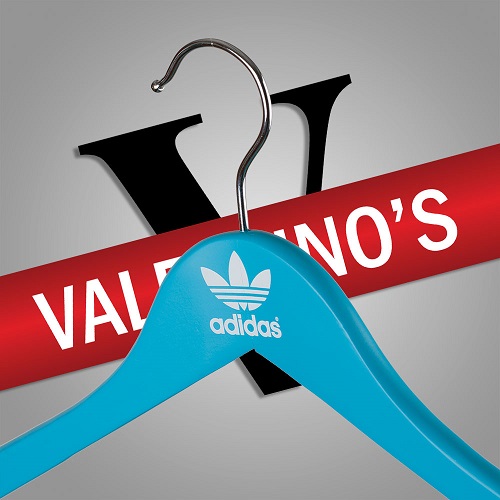 Like with the coat hangers Adidas asked us to print specific colours onto the custom made hangers. These pantone colours (ink colour reference numbers) were then given to us so we could print the correct coloured hanger and match it with the correct coloured ink logo. These images are the results. From the first small image on the page which showed an idea of what our customer was looking for you can see we have delivered them coat hangers that are exactly what they require.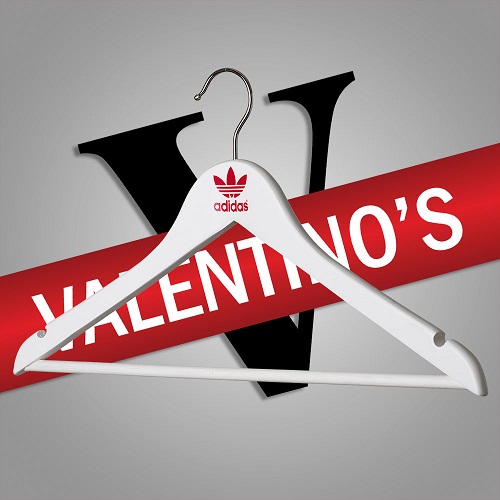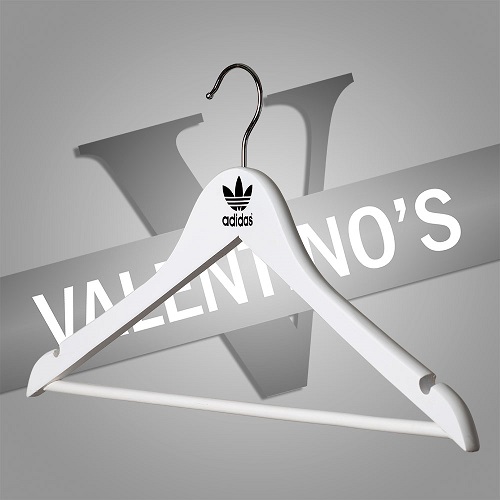 Contact us
should you wish us to discuss any painted hanger requirements you may have. Our minimum quantity that you would need to purchase is one box. Each hanger is boxed differently so check what it is boxed in this would then be the minimum you would have to take from us. Costs are dependent on whether we need to order in the paint or whether the colour you choose is a standard for us! Timescale is usually around 10-14 days although we will work to any tight deadlines you may have!