Our bendy mannequins were out on display in a school Christmas play 'Oliver'. From the images below you would never have believed such a transformation.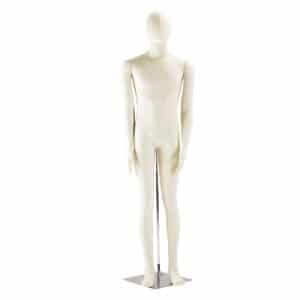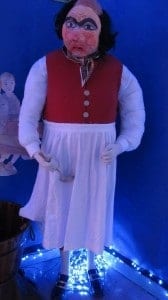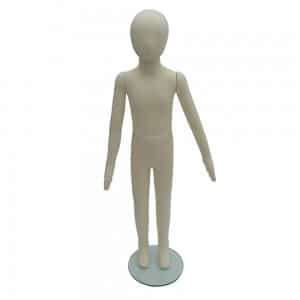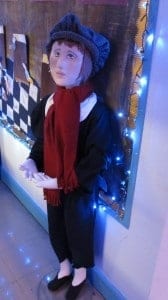 Bendy mannequins are a great way of adding flexibility and versatility to a display. With most mannequins, whether you need a flexible male mannequin, flexible female mannequin, or child mannequin the majority are made from fibreglass moulds. Fibreglass is extremely robust and has many positives – cheap, mass-produced, and widely available. The drawback to fibreglass mannequins is that they are not flexible. Static postures mean you are unable to alter a display.
What are bendy mannequins?
Bendy mannequins are also known as bendable mannequins or foam mannequins. Manufactured from premium foam. They can be manipulated time after time again creating different displays giving you great flexibility. Your ability to create varied postures and poses in an ever-changing environment for your shop window or store displays. Flexible in age groups and colour finish. Whether you are looking for a cream, natural skin tone, grey or black we have an extensive range available in adult and child sizes.

They are more expensive in the short term to purchase than fibreglass mannequins. Specialised pieces lead to a higher unit price but you will certainly save money with these types of mannequins. You'll not need to keep purchasing different posed mannequins for your window or shop floor display. Some customers have told us they have to purchase two or three fibreglass mannequins because they don't have the flexibility that bendy mannequins have. Inevitably spending more in the long run.
Contact Valentino's for all mannequins for sale
Take a look at our full range of bendy mannequins for sale or contact us at Valentino's Displays where we will be delighted to talk to you about your mannequin requirements. Each display and customer requirement is different therefore the range of shop fittings we offer our customers has to reflect this.