The right clothes rails and hangers can be a real asset to your business, but at the same time, it's important to understand that 'one size fits all' just doesn't apply. No two retail spaces or shop floors will ever be 100% identical, so it's in the best interests of your brand and your business to make sure you buy in accordance with your needs. We've made it our life's work to offer access to a near-limitless range of hangers and rails in order to bring the very best out of any retail environment, while at the same time advising on what could help revamp and revitalize any clothing business.
Space Saving
For example, when space is at a premium…as it often is…you need to think about the kinds of clothes hangers that deliver maximum impact while taking up the least possible space. Not always easy, but our range of unique circular and spiral clothes rails fit the bill to a tee. When using these freestanding hangers, customers are able to view the garments from a full 360-degree perspective, allowing many more customers to view the clothes at the same time than would be possible with a standard straight rail. They look the part, they're endlessly versatile and they take up almost no space whatsoever – a real Godsend for smaller shop floors and storage areas.
Portable
One of the newest and most innovative additions to our range to date is the remarkable Soopl collapsible garment rail. This is a multi-award-winning piece of kit that's already become something of a staple among the industry's most authoritative reps and design houses. When folded down, the whole thing is small enough to be packed neatly into the boot of a car or can even be transported easily enough manually – it weighs just over 11kg and comes fitted with rugged castors. When put to use, you're looking at a heavy-duty clothes rail that's 90cm long, 60cm wide, and 160cm high – perfectly suited to the needs of the rep or retailer on the go.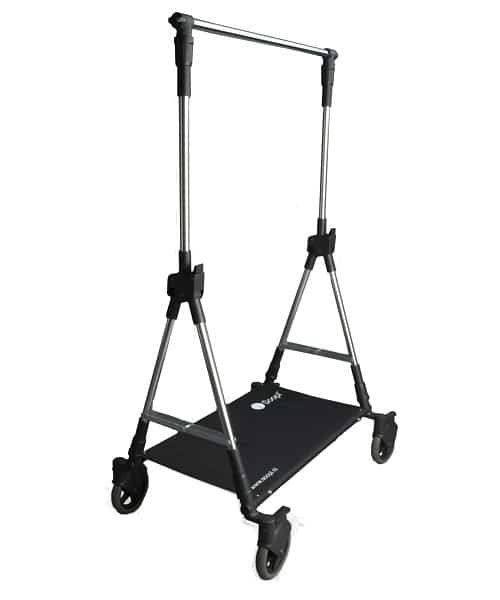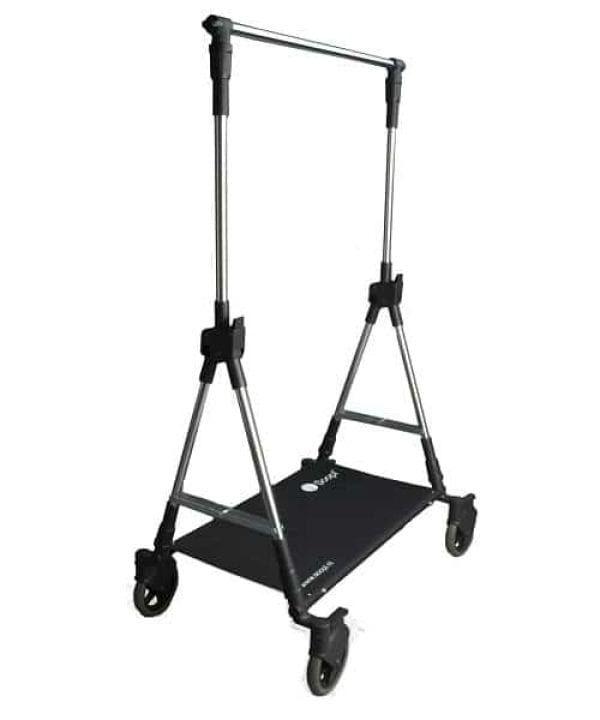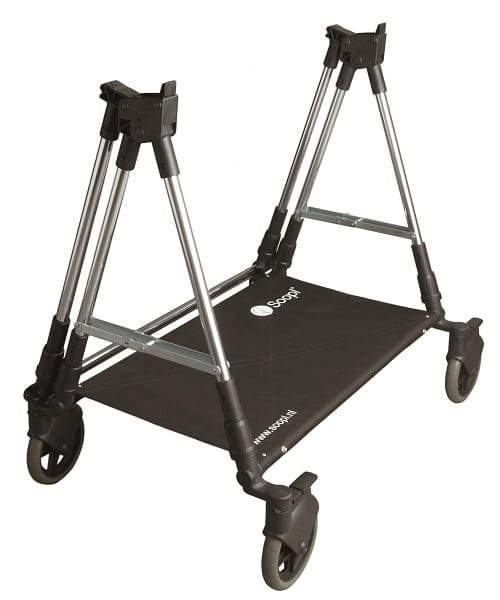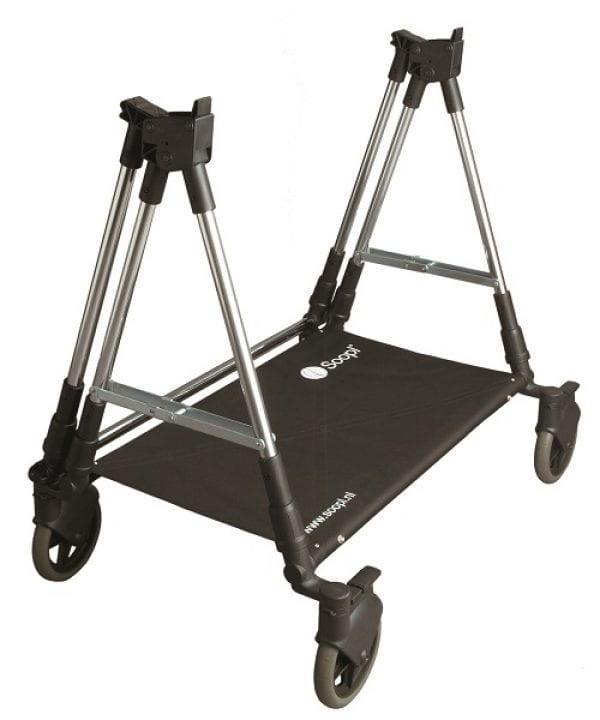 Durability
We always advise our buyers to take durability and general ruggedness into account when buying clothes rails for their stores. From time to time you'll come across display racks that are perfect for storage perhaps, but really don't have the strength and durability to cope with busy shop floor life. You have to factor in all manner of bumps, bangs and knocks that will undoubtedly be inflicted on the stand every hour of every day – never take its integrity and strength for granted.
Form Vs Function
And finally, it's always worth remembering that the rails you use to display your products often say as much about you and your brand as the clothing you retail. As such, it's a good idea to consider the additional aesthetic dynamic the right clothes rails can bring to a shop floor when taking form into account as well as function. Our vintage design clothes rails remain some of our most popular lines of all, adding a subtle touch of elegance that can make a noticeable difference.