In the next few days will be the annual Ecommerce Expo Olympia London Exhibition over the 11th/12th October 2011. Anyone who's anyone will be there, the UK number one event dedicated to all aspects of selling online. eCommerce Expo is a must for those looking to maximise their online website sales.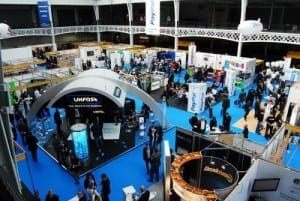 The 2011 eCommerce Expo will be delivering eCommerce excellence on every level! To ensure this happens there is a premier line-up of education, the top industry innovators and the best features to ensure that eCommerce Expo delivers for you.
eCommerce Expo provides you with over 80 FREE Seminar Sessions in 4 focused topic-specific theatres. With sessions running throughout the 2 days, you'll find brands and experts ready to give you tips on all things digital and provide insights into the latest developments you need to progress your eCommerce strategy. Popular theatres include;
eCommerce & mCommerce

Digital & Mobile Marketing

Fulfilment & Delivery

Payment & Security
There isn't a better line-up of e-Commerce and online retailing suppliers than that at eCommerce Expo. With more than 140 of the industry-leading names, with the latest solutions and innovation to ensure you're an eCommerce success.
Suppliers cover all areas of eCommerce;
eCommerce & mCommerce

Digital & Mobile Marketing

Payment & Security

Fulfilment & Delivery
Now in its 5th year, the retail exhibition boosts bigger and better and offers a wealth of free practical advice.  Valentino's Displays looks forward to attending and listening to what Ecommerce Expo has to offer through their inspirational presentations and key speakers.
eCommerce Expo's 2010 line-up included; London Organising Committee Olympic Games 2012, More Than, Argos, Amazon, Shop Direct Group, Google, New Look, Barclaycard…and many more.