Fareham Borough Council is set to spend in the region of £42,000 on a new car park in Fareham town centre.
The 209-space car park in Civic Way in Fareham has been built to coincide with the new Debenhams store, which officially opened last month. The four-floor car park had been due to open in June, but it has faced delays. It has been built by contractors at no cost to the council. The council now hopes that the car park will be open within the next couple of weeks.
The money will now be spent on the anti-graffiti coating, fencing around the area and roller shutter doors at the entrance and exit to improve security.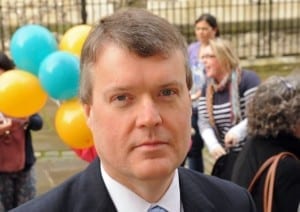 Councillor Sean Woodward, leader of Fareham borough council, said: 'We are expecting this to be handed over to the council in a matter of days and not weeks. 'This is delivering to us a brand new multi-storey car park at no cost to the council. This is work that we feel is needed.'
This car park is to provide customers with the flexibility of parking at either end of the shopping centre. Before there was only one main multi-storey car park in Fareham with numerous outside car park scattered around the town centre this new car park will be ideally suited for those wishing to use Debenhams in Fareham especially.
Valentino's Displays looks forward to seeing how the new car park will help the local shopping centre and whether it will just create more congestion. We are pleased with the arrival of Debenhams within the town hopefully it will boost local economic growth.