It would appear that the shopfitting industry is performing above the level of UK GDP. The eagerly awaited preliminary GDP estimate for April to June showed the economy growing by 0.2%, rather than contracting. Although not performing as well as the first quarter of 2011, there is still small growth which can only be good for the UK Economy.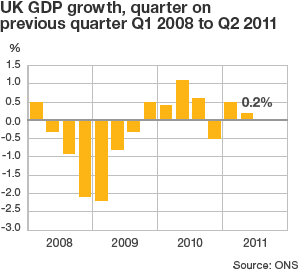 So why is the shop fittings industry performing better? I saw a news report on the BBC earlier by a department store who said they are having to work harder with promotions and how they present their products to make the sales. This could have a lot to do with our success in the second quarter of 2011. To find out more on this you can visit the BBC who look into the UK economy.

We have seen a dramatic increase in the sale of shop fittings, particularly in mannequins, clothes rails, garment rails, and clothes hangers. We have also seen increases in the sale of retail display gondolas.
How is your business doing? Could you benefit from better display products? If the answer is yes, then check out our product range to see what we can do for you. If you cannot find something suitable for what you need, simply give us a call and let us see if we can find something that is ideal for you. Since the growth of the British economy affects us all, we are trying to do our bit, and hopefully, you are too.
Can you not afford to spend out on new fittings, a few tips breathing fresh life into old fittings:
Wash them, use a damp cloth with some soapy water. You wouldn't believe the difference a simple clean can make.

Dust regularly, remove any excess dust that can lead to discolouring.

Paint – If they are really worn and scratched, how about painting them. Buy some spray paint or wood paint depending on the material and give them a fresh look.
We want your business to succeed to give us a call with your need and let us see what shop fittings we can provide for you.