In the last few days, Valentino's Displays has significantly increased its poster racks, art browsers and poster display stands. We hold an extensive range of UK-manufactured display browsers for all your artwork and poster requirements. Whether you are looking for a free-standing display stand or wall mounted poster displayer we have a significant product range to suit all tastes.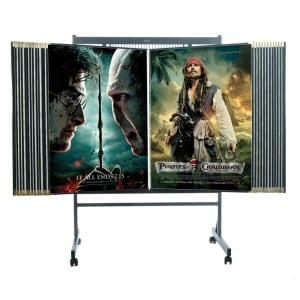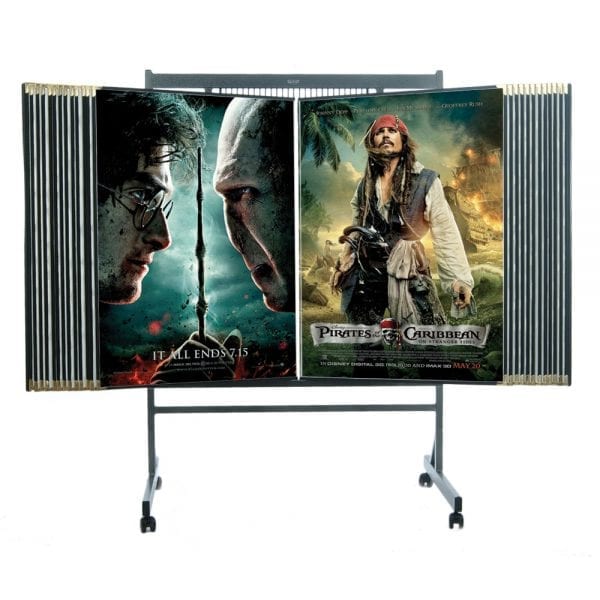 Fully customised poster display stands
Made and built here in the UK, these heavy-duty poster display stands are available in an extensive range of sizes and colours. Valentino's offers its clients the chance to customise their display fully. We offer a selection of metal frame colours, fabric binding colours and a choice of gold or silver for the panel corners. We aim to give our customers as much choice as possible in building the item they wish to purchase. Bespoke colours beyond our standard range are possible to match corporate identity.
Art and poster stands designed and engineered in the UK
Valentino's POS displays have been designed and manufactured to the highest possible standards to meet the challenges faced by retailers. Designed to display, protect and sell products. Every one of our POS display solutions has been engineered for maximum ease of use for you and your customers. All of our display stands are powder coated. Many of our competitors selling similar items use plastic coating which yellows, cracks, shrinks and reacts adversely to temperature. Ours are built for longevity and the very best materials are used to deliver the best product possible.
FREE UK delivery on all poster racks
These art browsers are popular within a retail environment. Similar ones can be found in HMV stores for merchandising their wall art. These are also popular amongst art galleries and in other professions. All poster racks are sold with FREE UK delivery and are delivered to a delivery address of your convenience in around 10-14 working days. A very little assembly is required.