It was announced recently that all shops within the UK will be banned from displaying cigarettes publicly. Supermarkets and similar sized stores must remove their cigarette displays by December 2012. Small shops must do the same by April 2015.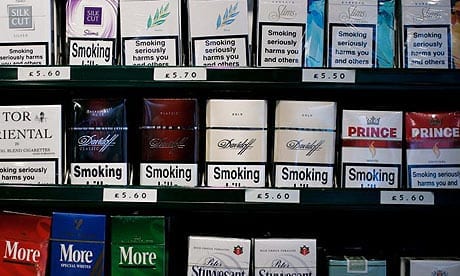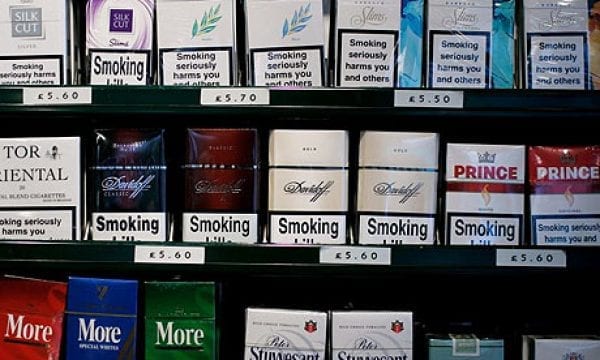 Without going into the pros and cons and moral implications involved with displaying the above products, if you have a store that will need to have this area replaced, then there are plenty of ideas on how you can do this below.
Research into stores currently using the above ban shows that cigarette purchases had dropped from 80 to 22% after the ban was put in place. This clearly shows how powerful displaying your products in front of your customers really is. If the customer cannot clearly see a product or item, they are less likely to be attracted to buy or even recall brands. This is why it is most important to display your best selling products or products you wish to push the most. In the most obvious places in your store, with the most footfall.
There is plenty of shop display equipment you can use in this area that was previously reserved for cigarettes.
It was common in the past to house such products behind the counter in a large, obvious display. Some of the reasons for this was for security. Now you have the opportunity to display certain products right in front of people as they queue up. While customers queue and pay for their goods, you can steer them into looking at the products behind you as you process their order.
This space could easily be used for promotional items. You could possibly use some sort of roller banner display to promote a product with the products themselves underneath. What better way to catch the eye of potential customers.
Shop owners obviously don't want to have a blank area behind them at the tills. Utilise shop shelving, this could possibly be put in place to feature a variety of products you sell.
The main thing to remember is that most purchases from this area of your shop will be when customers are queuing up to buy other products. So the products you feature in this area where cigarettes used to live, should ideally be small consumables that are not too expensive. Something that could even be an impulse buy.
Shop display cabinets are another good idea for this area. This is where shops pre-1980s displayed most of their products. Cabinet displays were in fashion as they looked elegant and were a good solution at the time. They are still useful now.
Another possibility is for you to use digital displays of various kinds. Computer shops or stores that sold techie goods traditionally use digital displays for their advertising. With monitors being so cheap you could possibly install one or a few where cigarettes used to be to advertise products within your store.
There are many different ideas you can employ to fill the space where cigarettes used to be sold.
It is better to put in place the above tactics sooner rather than later. The tobacco display ban will mean a loss of revenue in the long-term for you. So you'll have to push the product you sell sooner rather than later. So, kit out this area with new display equipment and push your top-selling products here.