We all know an attractive window dressing design can turn a passer-by into a customer, and that it's important to reach out to the right audience, but how do we get the best bang for our buck and ensure favourable returns? The difference between good window dressing and excellent window dressing can be as easy as making a few simple adjustments.
We've pulled together some of the best secrets to help you create fantastic window dressing ideas, how to get the most out of shop window display props and some simple, but effective ways to get your customers through the door.
1. Set out what you are trying to achieve
Before you start dressing your window you need to know who your target audience is, what your budget is, what products or offers you want to push. Having a clear idea of this upfront will give you a direction, and ensure you're not wasting time and money.
2. Know your competition
Having a good idea of what your direct competitors are up to will help you with industry-specific display ideas. It's never a good idea to copy a competitor directly, but if you know what they're doing you can make sure that you're keeping up with, if not exceeding, the standard they set. You need to know what deals and offers they are pushing, to ensure you don't lose your customers to a better deal.
Be aware of your neighbour's window dressings as well, they may not be direct competition, but it's important that you stand out from the crowd, you don't want to put hours of work into creating your display, only for it to be overshadowed by the shop next door.
3. Add some depth
Your display should offer more than first meets the eye. The first aim is to catch the attention of a passer-by, but next, you need to draw them in. Make use of the height of your window by adding different levels, and display both in the foreground and the background of your window space. Clever use of lighting can really set off your display, use it to highlight specific products, offers or other areas you want to draw the customers eye to.
4. Tie in your display with nationwide events
Keeping your display relevant and up-to-date can be hard work, but there are certain events that provide a lot of inspiration, not to mention a heightened opportunity to sell. Christmas, Easter and Valentine's Day are days that most business can factor into their displays but think slightly outside the box and there are loads of events to take advantage off. St Patricks Day is another big one, Mother's Day and Father's Day too, but what about the Rugby Six Nations or the summer music festival season? Think about what events tie into your business, and plan out your displays in advance.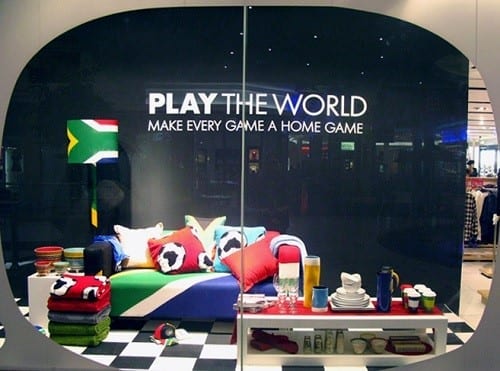 Source: Fundamental Displays
5. Use the right promotions to reach the right people
There's a huge choice of promotional materials available at low cost, the specifics of your promotion will depend on who you are trying to reach, but there are a few key tools you should consider. Everyone loves to feel like they're getting something for nothing, whether it flowers with their new Mercedes or a free sample of laundry detergent with their weekly shop. If you're running a deal, special offer or have free samples it's worthwhile shouting about this in your window display.
6. Take advantage of the uniqueness of your window space
If your shop's window is very different it can be difficult to know what to do with it, but knowing how to dress a bay window doesn't have to be reserved for "window dressing graduates". Being different will help you stand out if your space is a bit unusual and you don't know what to do with it, go to the internet for inspiration.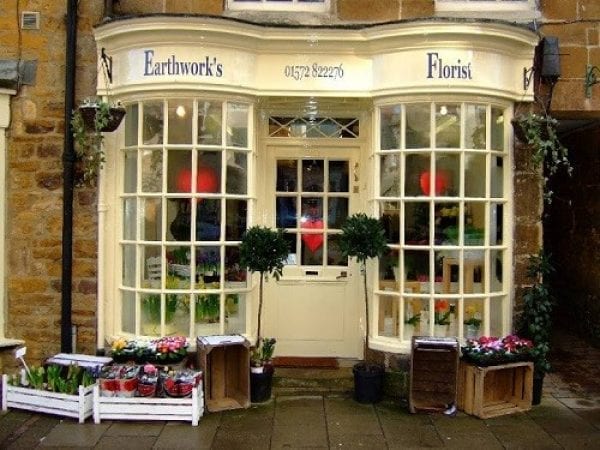 Source: The Florist Directory
Valentino's Displays have everything you need to help you make the most of your window dressing in the UK. Visit our website to see for yourself.
How do you approach your window displays? Do you plan it all out in advance or panic the week before? We'd love to hear about your window dressing wins and fails, share your experiences in the comments section below.