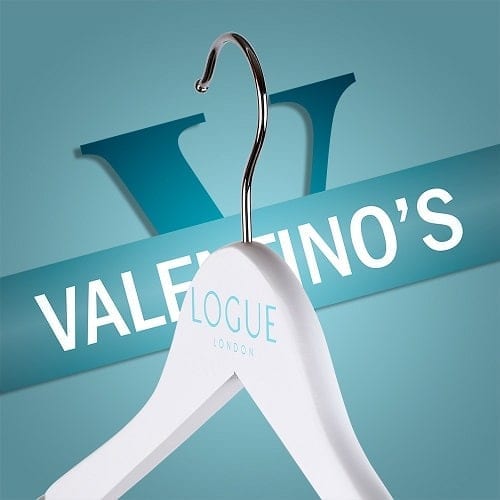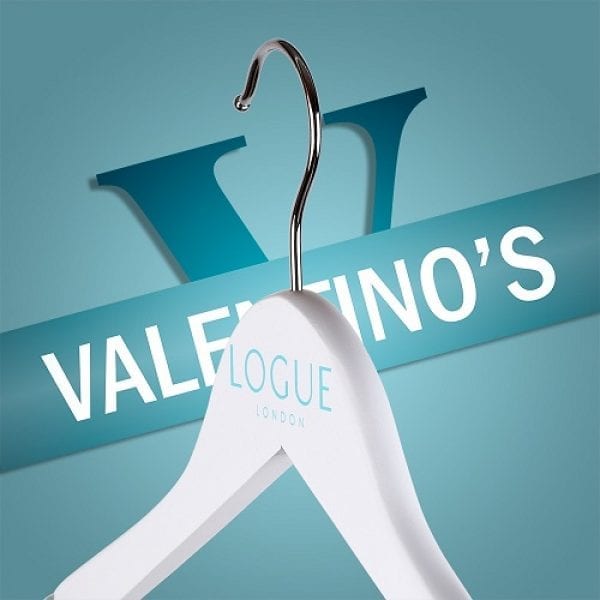 We have recently been printing white wooden hangers for the luxury British fashion label – LOGUE London. In January 2012, Emma Logue launched LOGUE London. A luxury fashion label that provides effortlessly chic clothing for the stylish girl about town. The brand is defined by the "luxury shirtdress" with signature flashes of colour.  All pieces are made in England from the finest fabrics.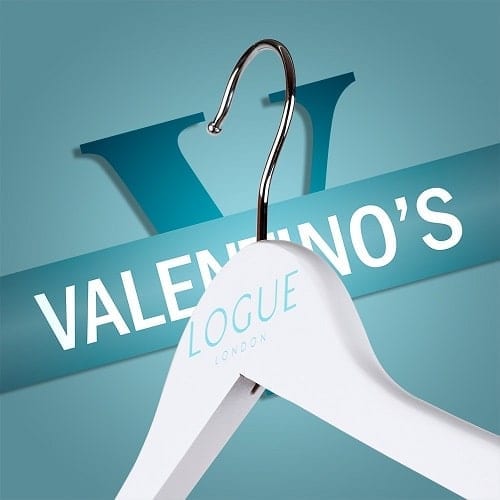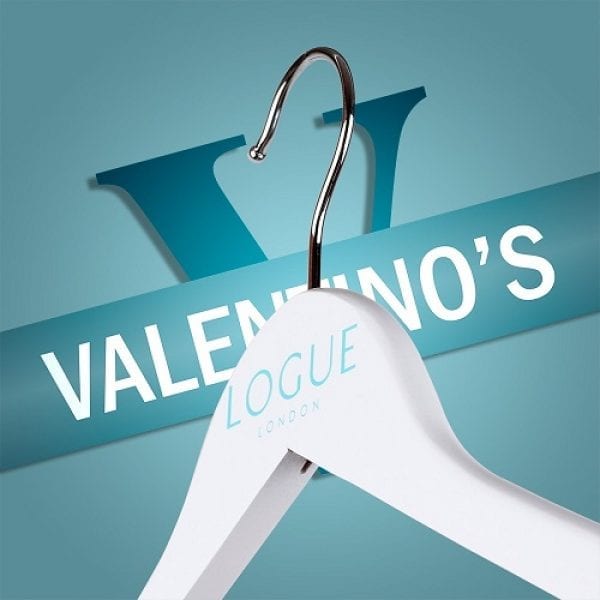 We were asked to print a specific corporate Pantone colour directly onto the surface of the white wooden hangers. A combination of coat hanger styles was printed including top hangers and trouser/skirt hangers to cater for all types of garments.
Know your garments and what hangers you'll need
This is particularly important. You would be surprised how many customers only purchase one style of hanger. Thus realising they are not able to merchandise their full garment range.
Consequently, we can't stress the importance to order the right hangers for your visual merchandise. Besides, a setup charge applies each time we set up the machinery to print your clothes hangers. Additionally, it's important not to forget it will be cost-effective from a printing point of view as the price is based on quantity. Furthermore, coming back to us at a later point for any hangers you have missed will mean an additional setup charge so more cost.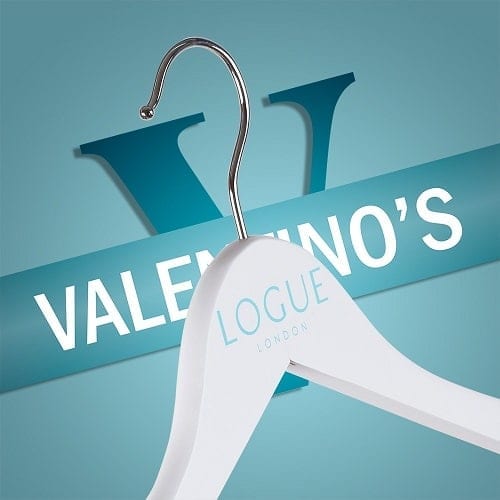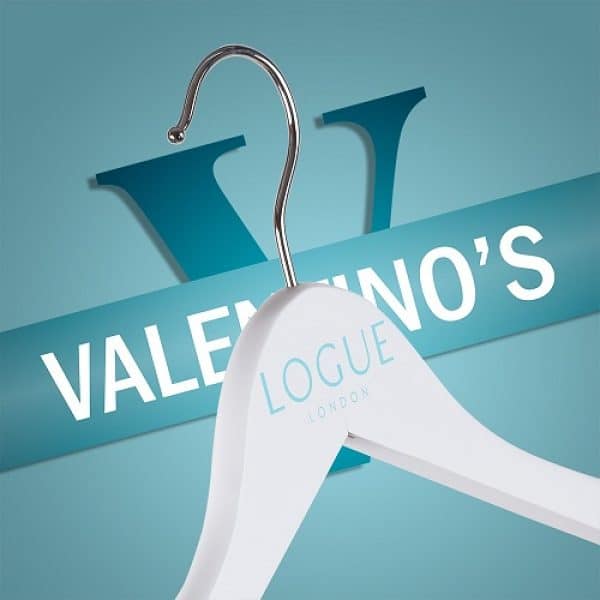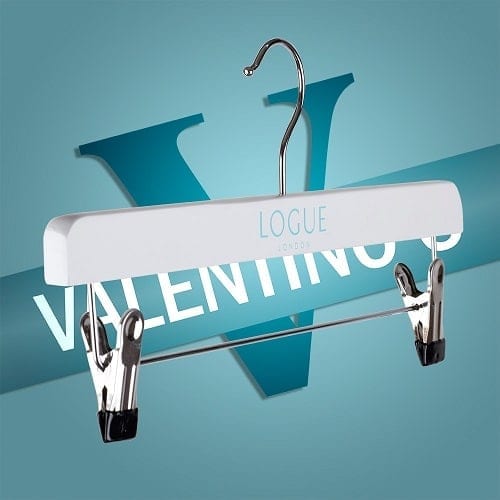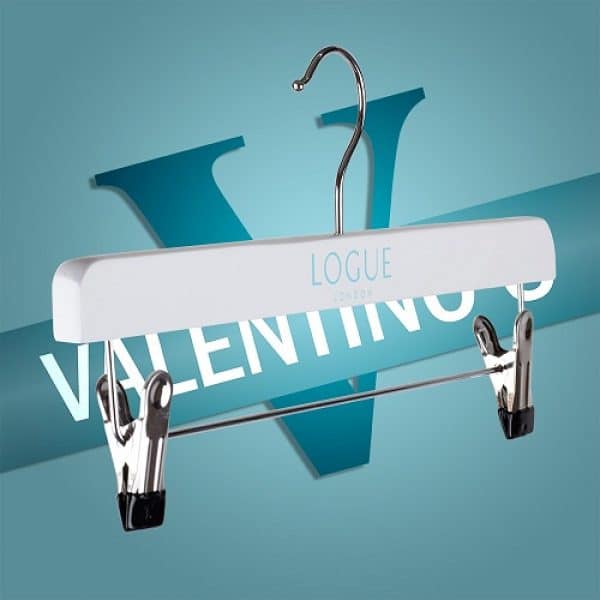 We have included our favourite images within this blog post of these white wooden hangers for LOGUE London. Our elegant white wooden hangers are a particular customer favourite of ours. Beautifully shaped solid wooden white hangers in a brilliant matt white paint finish together with chrome hooks and fittings. These are ideal if you are looking for contemporary fashion hangers.

Contact the specialists and let us personalise your hangers
Valentino's Displays are specialists when it comes to personalised printed hangers. Please contact us in regards to any type of branding for your coat hangers and we will be in touch with the best type of branding for your visual merchandising.