Our latest blog post comes in the form of customised coat hangers printed for our client Bad Boy. We were asked to customise black wooden hangers.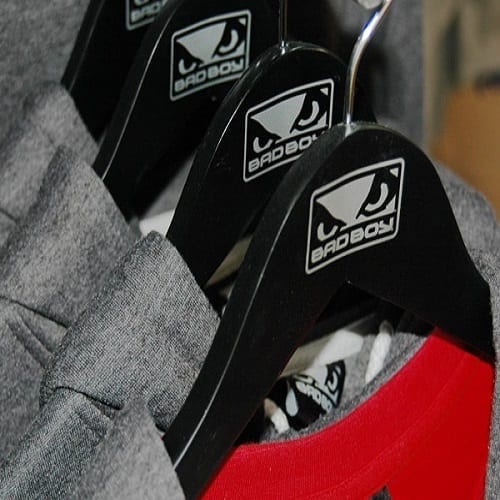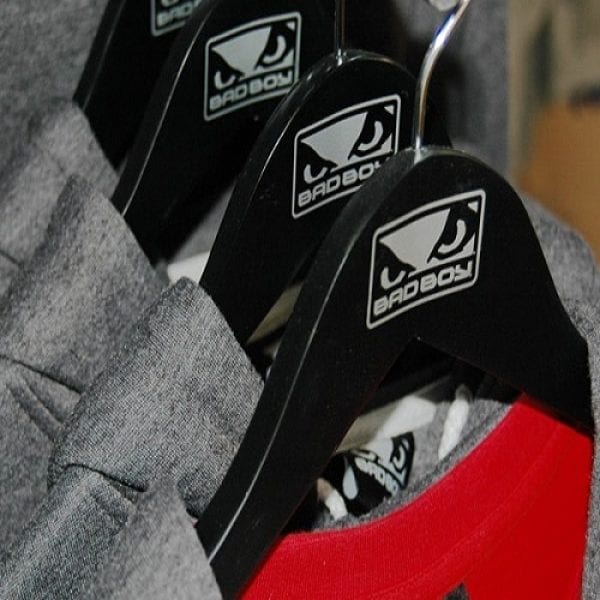 Bad Boy Brands has over 50 licensed manufacturers around the world that develop a wide range of products including apparel, sporting goods, footwear, eyewear, swimwear, jewellery, cosmetics, fragrances, stationery, food, beverages, and gym equipment.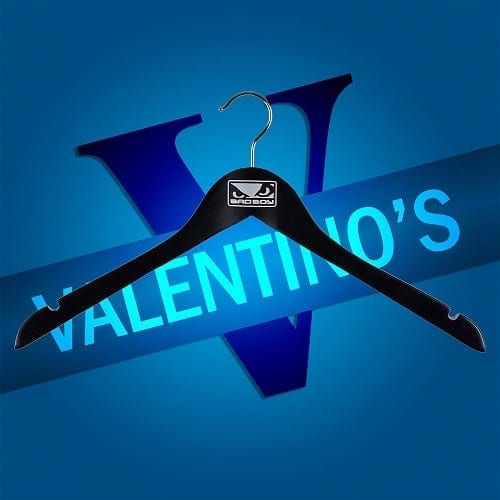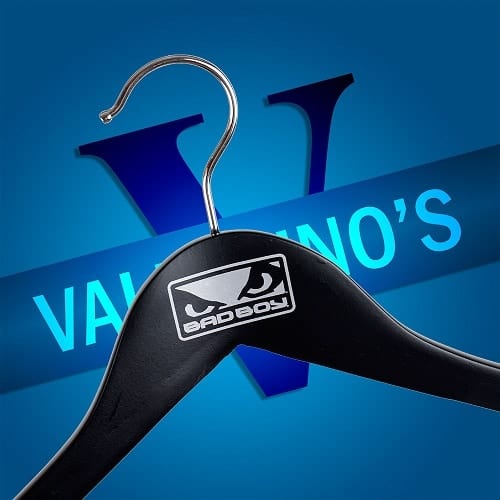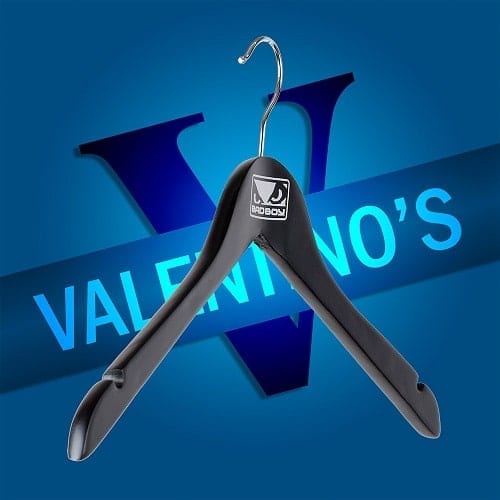 This particular project involved ink printing their corporate logo in silver against the black wooden body of the hanger.
With there being two different styles of hangers; wishbone hangers for tops and trouser hangers for trouser wear this meant that due to this particular logo the same logo could not be applied to both types of hangers. This was because the print area was not the same for both hangers so our client wished to use a similar logo for the trouser hangers that had a smaller height area but longer width area which worked extremely well for that particular hanger.  
We have included our favourite images in this blog post of these custom hangers for Bad Boy as well as included an image above which the client sent us to show these custom hangers on display after the project was completed. Bad Boy had a large number of custom hangers in the two styles which we then palleted to them in the space of a few days from commencing this custom hanger project.
Printed clothes hangers or engraved wooden coat hangers can be produced usually within 1 week, it all depends on stock availability and the quantity required however we work closely with the client to ensure if there is a deadline it is met. We wouldn't take on a custom hangers project if we felt we could not achieve the deadline if there was a deadline to meet. Custom hangers can be produced from as low as 1 box of coat hangers.
All our hangers are boxed differently in different quantities so please check from our website – Valentino's Displays for this information which can be obtained in the product information like the title of the products.
Our client, Bad Boy was delighted with the custom hangers and we are delighted with the results as I'm sure you will agree from the images that they look great. This is one of our favourite printed hangers that we have produced. The corporate logo is eye-catching, attracts attention with the silver ink print contrasting beautifully against the black body of the wooden clothes hangers.