Coat hangers recently manufactured by Valentino's for our client. "Zulu" ink printed across the face of the front of the coat hangers. These FSC coat hangers are made from FSC certified wood and are 44cm wide. Featuring a non-slip trouser centre bar, sold with a gold hook instead of the traditional silver and come with notched arms.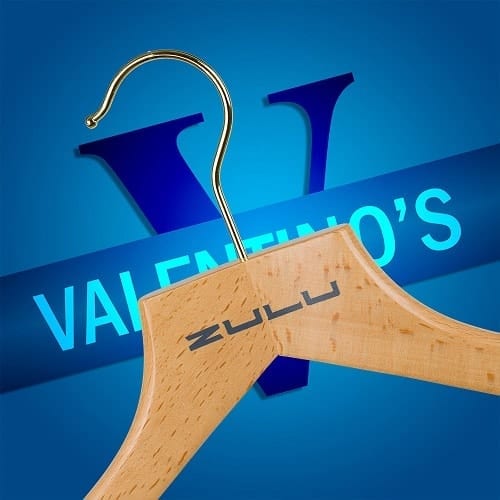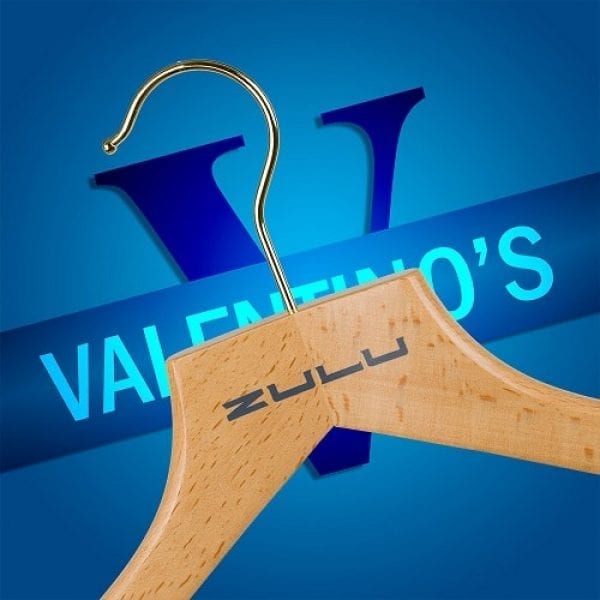 These are premium FSC coat hangers that look and feel fantastic when up close. We were required to ink print 200 coat hangers with the above logo across the face of the hanger on one side.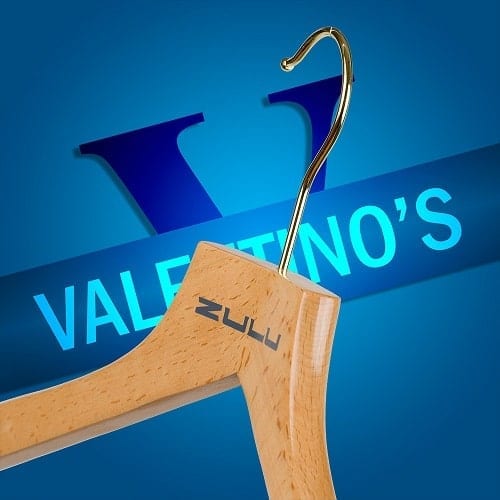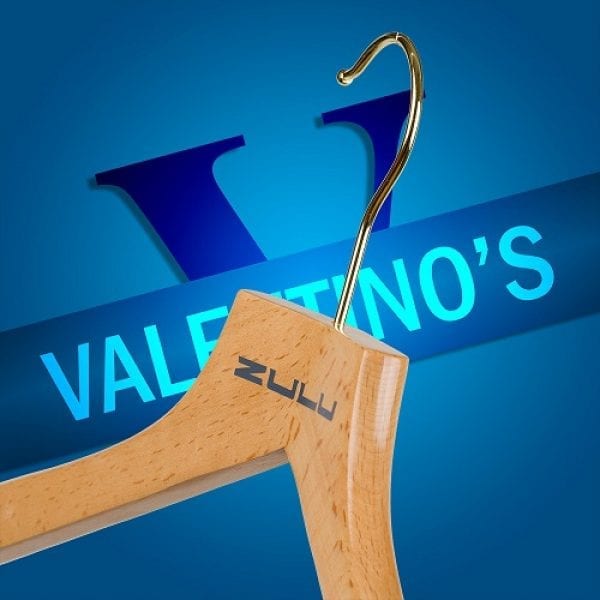 Did it take long to make these bespoke wooden hangers?
We ink printed a dark grey Pantone colour for the logo. Generally, we pad print directly central in the head area of the coat hangers. Unless told otherwise. These coat hangers were then left to dry for a few hours. In the space of 48hrs from us commencing this hanger order, we were then dispatching outside of the UK to our client.
Do you have strict timescales for your printed coat hangers?
Timescales are usually dependent on the quantity required. Typically our turnaround for bespoke custom coat hanger orders is within 5 days. Although communication between us and clients can usually fulfil even the strictest of timescales. I don't believe that we've refused any custom coat hanger project because of the timescale. So if you do have a tight turnaround get in touch as we are likely to be able to help you with your printed hanger requirements. We would not take on any project if we felt the deadline could not be met by us.
Choose Valentino's when ordering custom hangers with logo
We hope you like our latest coat hangers we know our client was very pleased with the final result when these coat hangers arrived. Contact Valentino's Displays about ordering personalised hangers for your business.