Engraved Coat Hangers - Nike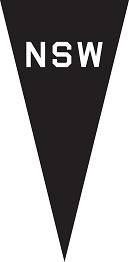 When it comes to worldwide sports brands, there's nobody better known than Nike. Their signature swoosh is synonymous with high quality, market leading products, and when they approached us to provide a range of engraved coat hangers for their stores, we knew this was one contract we had to pull out all the stops for.
Established in 1964, Nike is one of the oldest and most successful sports brands out there. From shoes to apparel to sports equipment, Nike has stores in every corner of the world, and turns over in excess of $24 billion a year. It is the most valuable sports brand in the world, calculated as being worth $19 billion, so when we were asked to provide an engraved hanger for Nike, we couldn't have been happier.
Our customer's goal
Nike were launching a new fashion collection label, and wanted some laser engraved coat hangers featuring the new logo for their stores. Not only that, but they also wanted a large number of engraved coat hangers for their main brand too, featuring the well-known swoosh. They needed two styles of hanger to accommodate all their different garments, and needed everything completed in just three days.
Our approach
With such a large order and a really tight deadline, there was no margin for error on these laser engraved coat hangers. We knew we had to plan meticulously if we were going to meet their deadline, and were prepared to work around the clock to get everything completed on time. We had to think about:
Hanger styles:

Nike needed hangers to accommodate a range of garments, so we picked the wishbone style, along with the trouser hanger style including chrome clips. These allow for easy display of everything from sweatshirts and coats to shorts and caps.

Logo engraving:

There were two logos to accommodate here, and we needed to get both precisely perfect. That meant ensuring the laser engraving was not only perfectly aligned and beautifully executed, but was precisely the right depth for the client's needs too.

Painting:

Nike had supplied an RAL number for their bespoke wooden hangers, which in this case was a dark grey. Once engraving was complete, we would need to respray each hanger in the right finish, taking care not to let paint get onto the chrome hanger bar and clips.

Timescale:

Nike needed everything complete and handed over in just three days, and when you're talking about 400 hangers in two styles, across two logos, that's a pretty big ask.


We knew we had to get this right, so we produced one of each engraved hanger for Nike as a sample, so they could check the quality and depth of laser engraving for themselves. Once we had their approval, we got to work engraving all 400 bespoke wooden hangers with the two different logos.

We worked day and night to get this done on time, and by the early hours of the next morning we were ready to go to paint. However, we had to manually mask up all the chrome parts of the trouser hangers, 200 of them in total, to ensure paint could be applied without risk of overspray. We have been supplying branded hangers UK wide for many years, but this was probably our biggest challenge to date.


The end results
Amazingly, and against all odds, we completed the project in just three days, delivering to our client the very same day to meet their challenging deadline. We think the end result looks fabulous, with that dark grey matt paintwork really setting off the beautiful engraving work completed by our team.

We supply branded hangers UK wide, both printed and engraved. If you think your business could benefit from some beautiful branded coat hangers, just get in touch and we'll be happy to help.