Valentino's Displays are delighted to announce offering a 12 tier greeting card and Slatwall unit to its customers.
These are extremely popular with clients who wish to display greeting cards. 12 tiers usually in 1 metre or 1250mm widths with the option to have drawers for stock purposes at the bottom. Available in all wood finishes. Each side has a slat wall panel so you are able to merchandise from it using our chrome fixtures and fittings.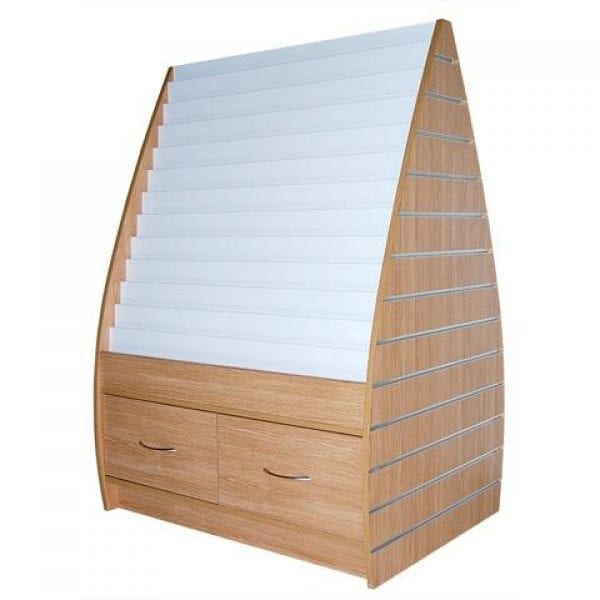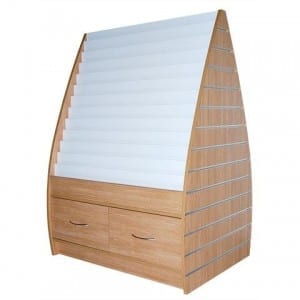 The client was delighted with the outcome of these units as so are we, amazing pieces to add to our product range!