Valentino's Displays recently producedbespoke coat hangersforCanterbury of New Zealand. Valentino's is delighted and proud to work with the sporting apparel New Zealand based sports company.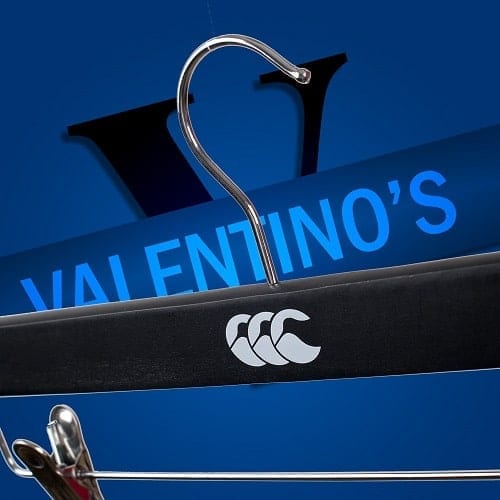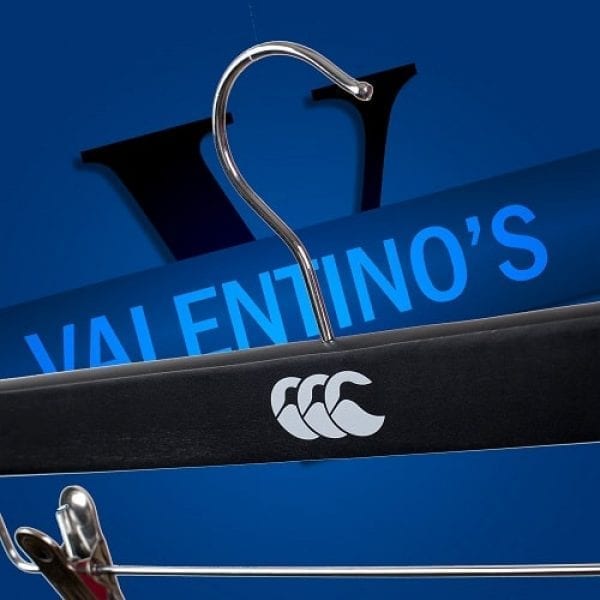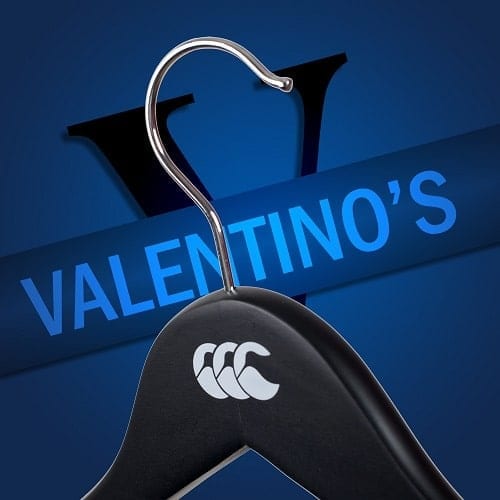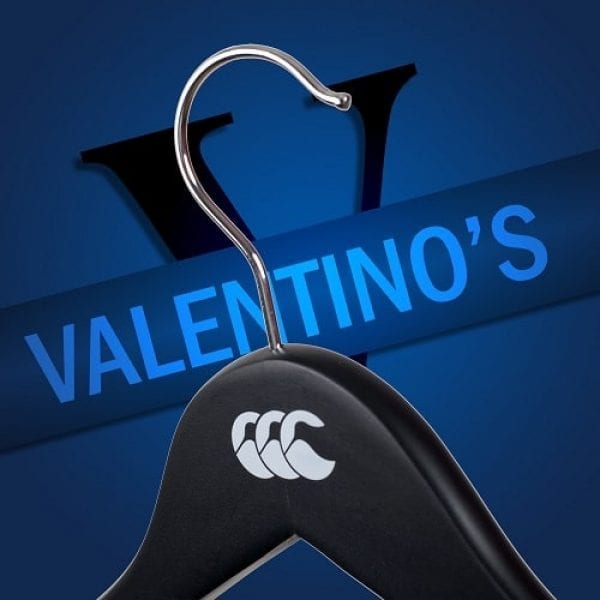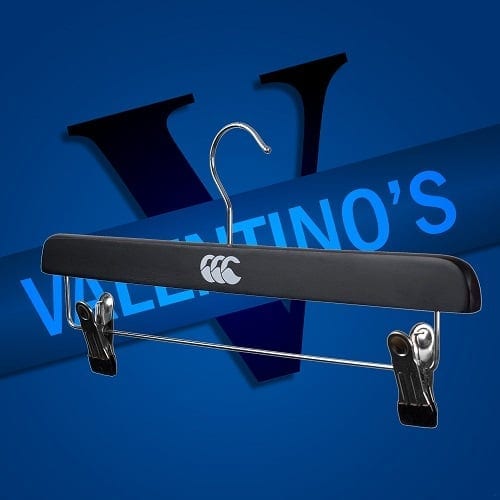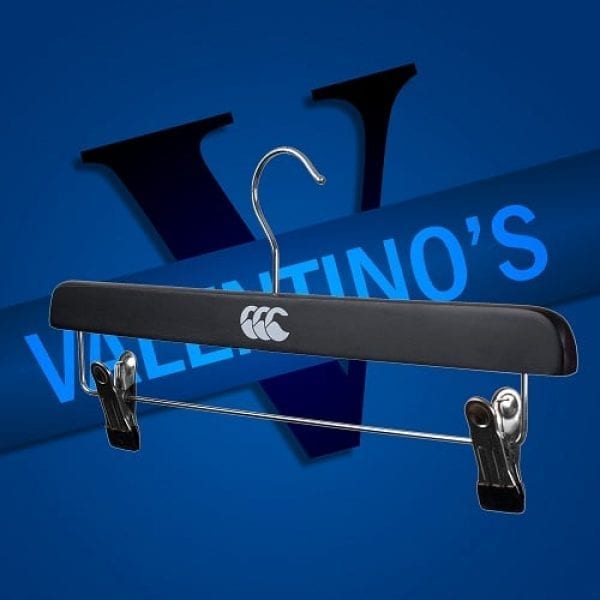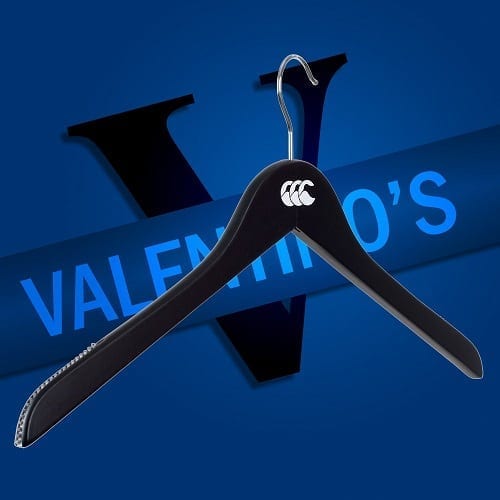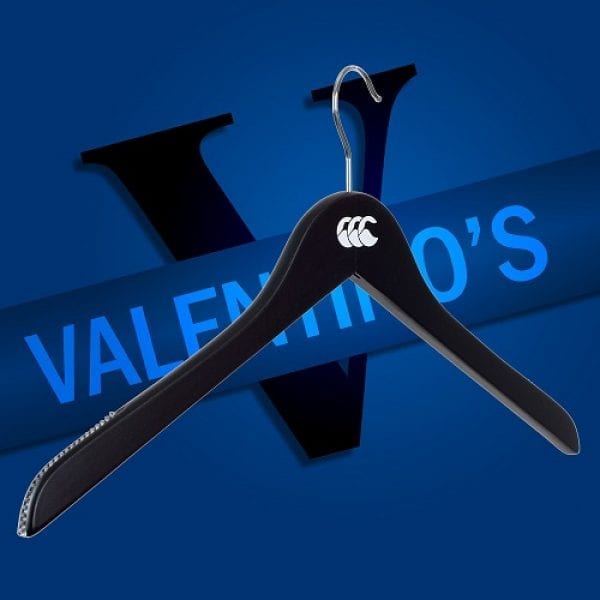 We branded the prestigious Canterbury of New Zealand logo across various styles ofblack wooden hangers. Above are some images of thepersonalised clothes hangersas well as a video of our hanger printing and these particular hangers for Canterbury going through our print process. A single colour white ink-print was applied to the black wooden hangers to contrast against the hanger for maximum visual merchandising effect when these hangers are sporting their garments.
We look forward to working with Canterbury of New Zealand in the near distant future for bespoke displays including bespoke hangers!