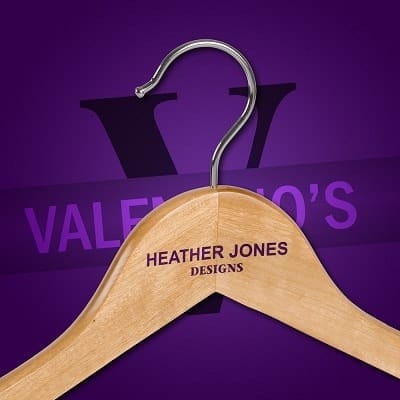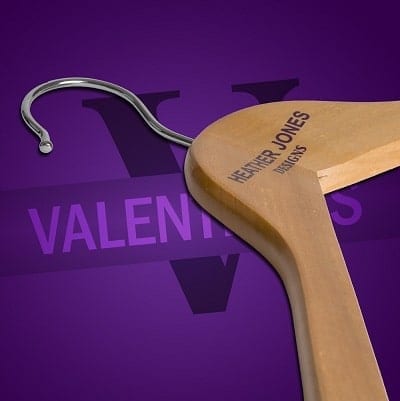 Valentino's Displays has recently produced bespoke coat hangers for Heather Jones Designs. Branded hangers in the form of natural wooden hangers with a purple ink print applied to the centre of the hanger. A simpler job for us where only a text print was required however the results were the same as any other custom hanger requirement.
Heather Jones – The Brand
Heather has now become an icon in the fashion industry. She has taken fashion from an idea into the global marketplace. Her main asset is her creative ability or her idea, which is a continuous flow of new knowledge that has unique economic qualities. Once the cost of developing an innovation has been incurred, this idea can be used on a continuous basis and in this situation evolve into an infinite amount of finalities. For Heather, this role of economic innovation or knowledge extends to all aspects of economic activity.
In 2008 Heather Jones introduced their collections to the South American market at the Plataforma K2010 Fashion & Business Show in Columbia.
Heather Jones achievements have not been without accolade over the years: in 2005 Heather won the Woman of Great Esteem Award from New York's Woman of Great Esteem Foundation, 2008 saw Heather win the Best Trinidad & Tobago Designer Award, by 2009 Heather was scooping the National Award of Trinidad & Tobago Contributions to Fashion.
Branded retail fashion clothes hangers by Valentino's.