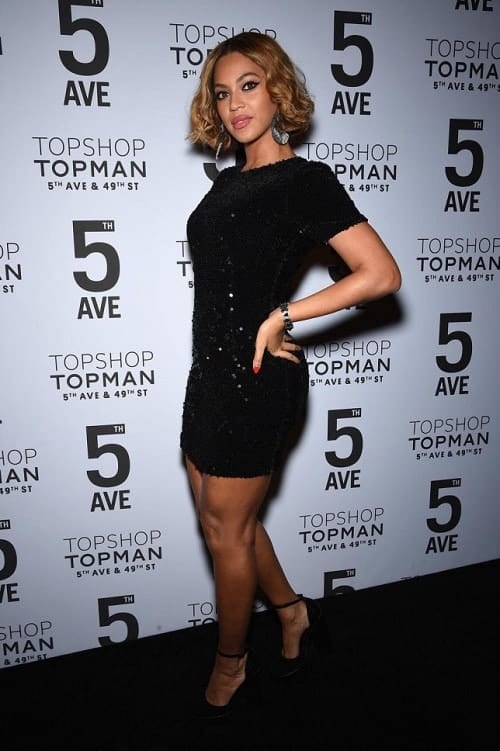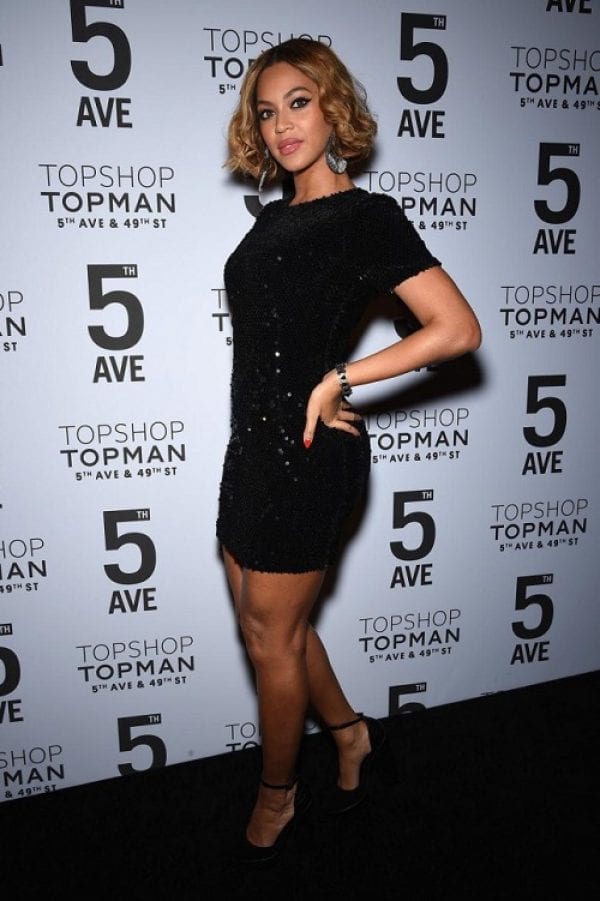 Beyonce was declared the highest-paid woman in music earning $115 (that's £72m) this year. Beyonce opted for a £68 dress to attend the Topshop dinner in celebration of the New York City flagship opening. That was just hours after she was named the highest-paid woman in music, earning a staggering $115m in 2014.
Not only is she set to partner with the brand on a new active-wear range – bring on the sassy sweatpants – but she's also regularly spotted out and about in their dresses.
She wore the flocked sequin bodycon dress to party with store boss Philip Green, along with celebs and supermodels.
Beyoncé was not the only celebrity Topshop fan to make an appearance. Supermodel Cara Delevingne, who is currently the face of Topshop's Autumn/Winter 2014 campaign, also showcased her style.
(Picture: Dimitrios Kambouris/Getty Images).