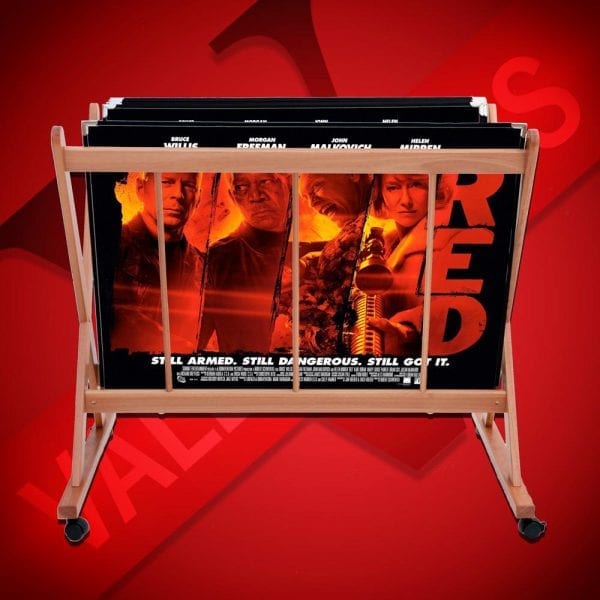 Display your posters With our UK poster browsers and print browsers. Extensive range of poster browser display stands available suitable for artwork. Floor standing, counter top browsers or wall mounted art display options available in various sleeve sizes. Choice of panel binding colours as well as a choice of the frame metal colour for your poster display stand. Manufactured in the UK to your specifications with even an option of gold or silver corners for the panels. Our poster browsers and print browsers are sold as packages which include either 10, 15 or 25 sleeves. These sleeves are double sided so you can get double the amount of fine art prints on display.
We also supply heavy duty aluminium display stands which allows our customers to have their posters & prints framed with aluminium panels to match the aluminium steel frame. There is an approx 10-14 day lead time for our print browsers & poster browser displays as they are manufactured to order due to the choice we provide our customers in terms of colours available to choose from for the frame and print browser sleeve binding.
Display your fine art, posters, flash art, maps and drawings with these art browsers & display stands. Popular for galleries, tattooists and schools or colleges.
Valentino's offers an extensive display solution archival range when it comes to displaying your posters & fine art prints whether you need a floor standing poster browser or wall mounted art browser we have various options available in various display configurations. We have two in one poster browsers – a portrait & landscape browser orientation within one unit, counter top display stands, foldaway browsers, panoramic and wooden browsers offering our customers a comprehensive choice for your displays.
Exclusive display systems for art prints, posters, framed art and mouldings featuring 100% archival print protectors.
Our wooden browsers are made from Natural Lyptus, a sustainable hard wood, produced from forest plantation, interspersed with native forest reserves to ensure a balanced ecosystem. Browsers are finished in clear lacquer to preserve the natural beauty of the wood. Please contact us if you have a size or require a product not advertised.