Lily Allen is set to unveil new shop fittings in her flagship store that she describes as an "exciting new space". Contrary to media reports that Lucy in Disguise had shut down were dismissed.

Responding to the reports on her Twitter account, Lily Allen revealed that the boutique has moved to a temporary store before it is established in a permanent space. The fashion boutique she runs with her sister Sarah Owen.

A spokesperson for Lily Allen told Vogue "Lucy in Disguise is pleased to announce we have a new store. As we develop this exciting new space on 48 Lexington Street which will open in August, we are able to welcome our customers to our pop-up store just around the corner at three Lowndes Court."
We at Valentino's Displays are extremely excited by this news and wish Lily the best of luck. The singer, who recently got married, also hit out at those that said her shop had shut down, explaining that any publications that write "deliberately misleading articles" about the business face being sued.
Taken from their website "Lucy in Disguise is the brainchild of sisters Lily Allen and Sarah Owen. Their shared passion for fashion and love of sourcing and hoarding Vintage finds led to a desire to share this with the world. The aim of LID is to make Vintage style attainable. The highest quality labels, designers and looks are brought to the customer in the street at prices that make looking a million dollars for that special night out an affordable luxury".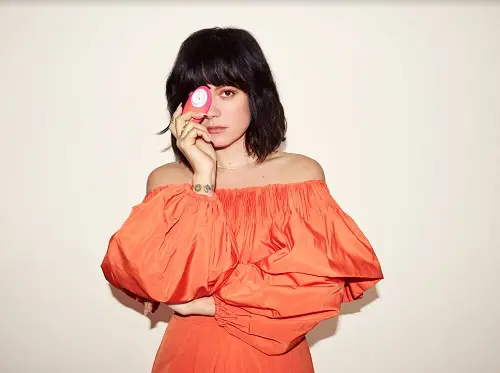 Source: @lilyallen