Valentino's Displays has a wide range of retail coat hangers on offer ready for immediate dispatch. Our high-quality clothes hangers include wooden hangers, padded hangers and metal hangers all available in different sizes and colours. Our premium hangers come in Adult and child sizes. We sell these to large retail corporations for retail and to individuals looking to hang garments in a domestic environment.
Please check by our product description for any hanger of interest as some of our hangers are sold individually and some by a box quantity usually it's 50 or 100.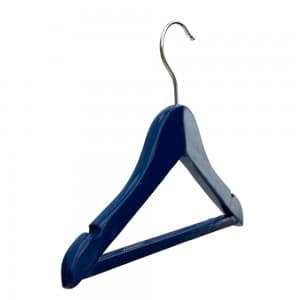 When we receive an order we will get the goods ready for delivery and communicate with our customer the best delivery date available. Depending on what carriage service was paid for we will get the parcels out with standard UK couriers and get this to you either next working day or within 72 hours. Our couriers will require a signature as they are not authorised to leave parcels unattended.

Our coat hangers will either be bubble wrapped or protected within a double-walled cardboard box whilst in transit. Those customers requiring tracking for their orders please get in contact with us as we will be able to provide such details.
If anyone requires any further information in regards to our clothes hangers or any services we provide please get in contact with us, we look forward to hearing from you!