Valentino's Displays is pleased to show custom white clothes rails for a retail customer of ours for their summer UK  clothing line collection.
We were briefed by our client before we started. The job involved manufacturing white clothing rails using marine rope with seashells and fixing them to the clothes rail for a permanent display. The reason for this was that these clothes rails were to be used within the retail store as part of a shop display. The clothes rack was designed for our clients summer clothing line and had to have the vibes of the beach. Even if the UK is not notorious for the best of the weather!
An image of these garment rails is shown below.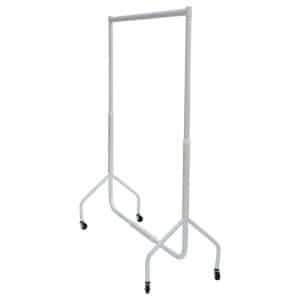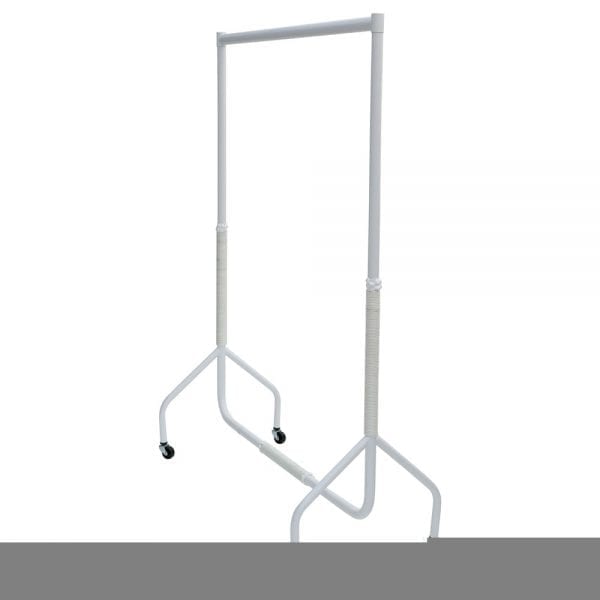 We think they have come out great and we are delighted with them. We've included our case study of this project.
The client was absolutely delighted with these clothes rails and is hoping to purchase more in the near future. They trialled an initial 5 rails to ensure this solution worked best for them. Our hanging rails are perfect for retail due to the weight they can hold. These are as strong as they come so are more than capable to handle your clothes in a domestic environment. Our garment rails consist of 4 pieces – a pair of sides, an oval-shaped top bar and a bottom bar.
Our UK industrial clothes rails are manufactured from strong, heavy-duty UK steel for durability and longevity. Sold with or without wheels. If your clothes rail consists of more than 4 pieces it's highly likely to be a cheaper alternative and an import item. These maybe suitable in the short term but over time will not compare to our retail quality clothes hanging rails.

From start to finish the turn around on this project was around 10 days.
If you are interested in custom made clothes rails please contact us to discuss further. We are able to manufacture these in any colour and to your specifications.