Valentino's Displays is proud to provide a case study of printed wooden coat hangers, that we've recently branded for our client People Tree Ltd.
The project
The job involved printing our client's corporate logo – black text on natural wooden wishbone clothes hangers. The Pantone colour and artwork in the form of Hi-Res images including PDF were provided by the client to use. This artwork was then used to PAD print onto a large number of wooden hangers.
The client opted for a sample before we commenced mass production. This procedure is important for ourselves and our clients. It gives us both peace of mind of the outcome. Customers tend to want to see the quality of the hanger as well as the quality of the print to ease any apprehension. This works out slightly more expensive to do it this way. To create one sample will require the setup of the machinery then once the hanger is approved we will need to set it up again. 
If you require a large number of hangers then the small charge is minimal in the scale of the order. If you only require a small number of hangers then this will work out a very expensive way to do things but it gives our customers peace of mind so the choice is entirely down to them. A lot of our customers trust our work. Some go off images they can see from previous projects when making up their mind.
The outcome
We are delighted with how they have turned out as I'm sure the images show the quality of work involved. These were then packed up and dispatched to a happy client within the UK.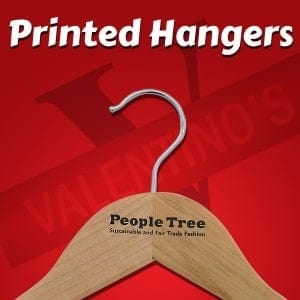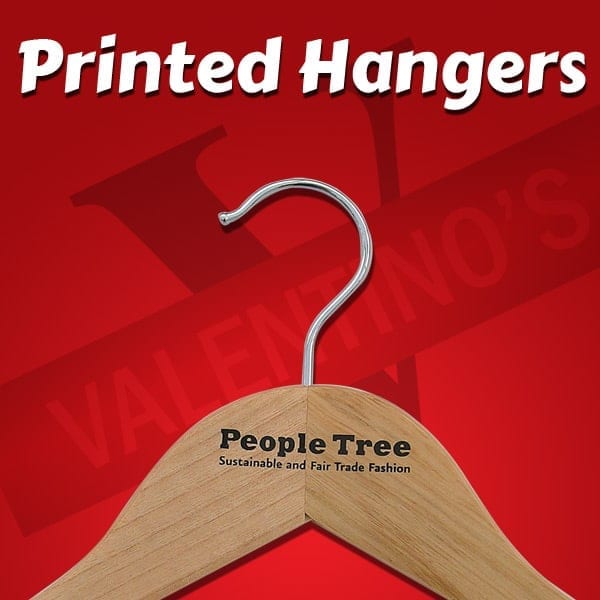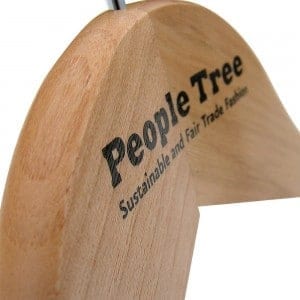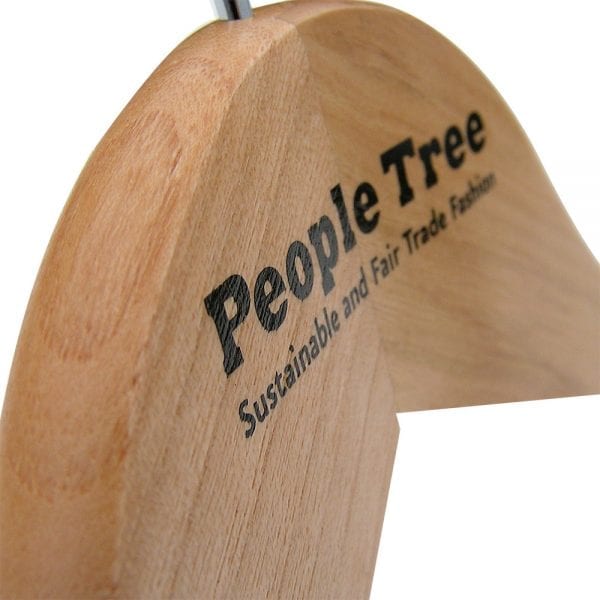 Testimonial from client
"I have now received the hangers, thank you very much for getting them to me promptly. We will be taking them first thing tomorrow to John Lewis, Oxford Street in time for the press launch party of the new book written by our CEO Safia Minney. I am really happy with the service you have provided and will be happy to answer a questionnaire if you have one? Thank you very much ". 
We appreciate working with People Tree and look forward to working with them again in the near distant future.