We have recently had customers asking us the difference between ink printed clothes hangers or engraved clothes hangers branded with a logo. The answer is simple it, personal preference. Printed Hangers branded with a client's logo in ink has been extremely popular for ourselves with retailers looking for ways to stand out from the crowd with these bespoke hangers.
Hanger printing or personalised hangers are an optional extra, of course, it's not essential but retailers believe they lead to customer retention and further long term sales so branding your company on our wooden hangers is a display must!
With Ink printed hangers you have the choice of colours you wish to use, now most of our clients use their corporate colours for their corporate logo. These are eye-catching when you have a bold colour against a light colouredwooden hangeras it stands out, like our client Ascot The Tailors. They wanted their company logo in purple against a natural finished hanger and they were superb! Can you imagine having these displaying your clothes?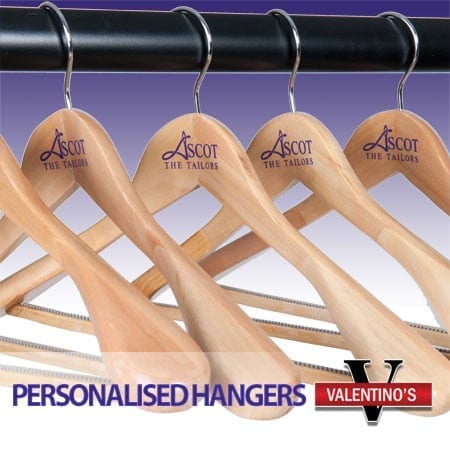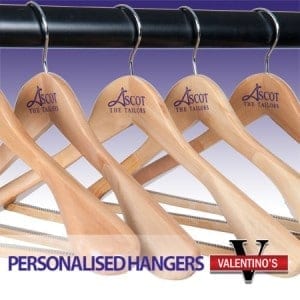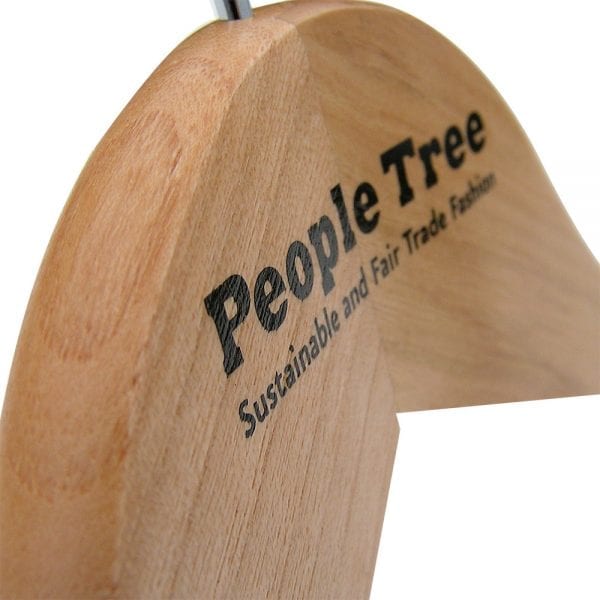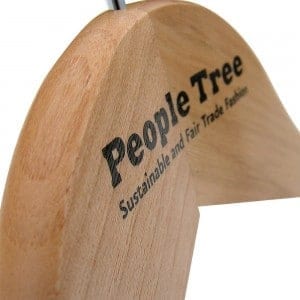 The same applies for ourplastic hangersbut the other way round so if you had a black plastic hanger then choosing a colour like silver, like our client The Ivory Tower it's going to work well and give a long-lasting first impression.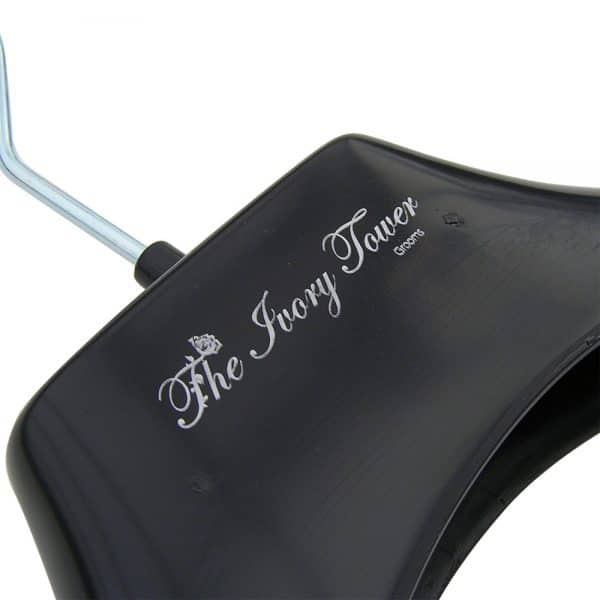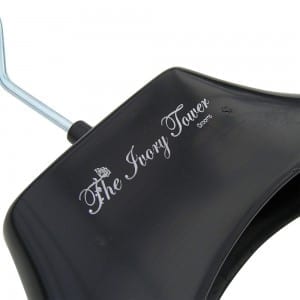 If going for the ink printed hangers then you really need to ensure the colours are going to work for you, of course, we will offer our expertise and guidance but you wouldn't pick yellow on a light wood hanger as it would be hard to read and then defeat the object of having branded hangers.
Going for engraved hangers offers something different. Obviously, there is no colour but its the effect that can be created if you decide this option that is impressive. Whether you decide on a light engrave or a deeper embossed effect deep into the wood the choice is really yours!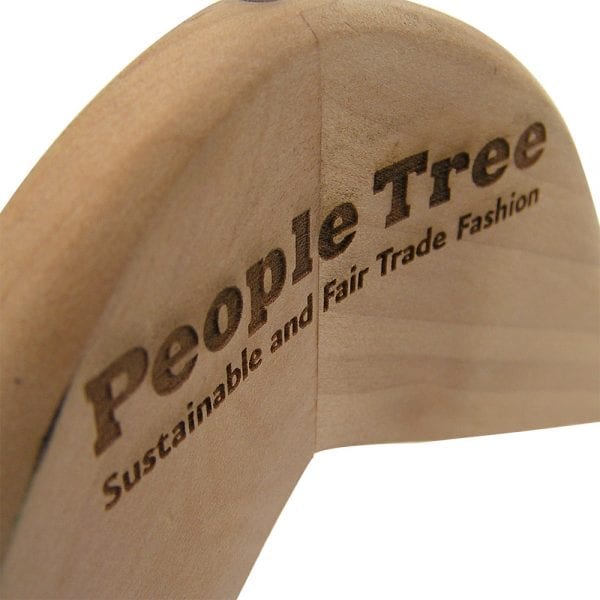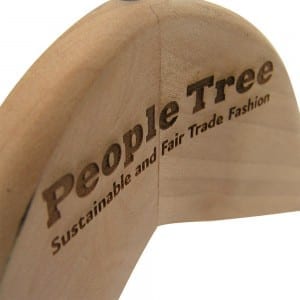 In terms of minimum quantities, all we ask our clients is to purchase the box quantity of these hangers now some hangers are boxed in 24's, some 50 and most 100. So that would be the minimum quantity as such, by looking in the product descriptions of the items you will be able to find this out.
In terms of cost between the two options there very similar but it will depend on the quantity you require as this can change greatly as we have customers that may only need fifty but we also have customers needing thousands so the two prices would differ. We can't decide between either as they both work, what we would say for retailers thinking of ink printed hangers is know your clientele before deciding.
If these hangers are to go to a retail store and have a high volume of hands over the hangers are any of your customers likely to try and ruin the logo whilst in their hands? After all, this is only an ink print and overtime may ruin if not properly looked after, maybe this is an advantage for the engraved hanger as there is no risk of this happening if you decide on this option.
Anyone who is interested inprinted coat hangersand wishes to customise their hangers whether you are UK based or not, contactValentino'sfor a sample you will be impressed like our other clients on the quality of product and service you receive.