We have recently just finished a bespoke project for our client The Ivory Tower. The Ivory Tower is a bridal shop in Devon offering a collection of exquisite wedding gowns carefully selected by the wedding bride. The Ivory Tower was proud to be finalists in the West Country Wedding Awards, and have 16 years combined experience in the wedding industry so they can assure their brides of outstanding service from start to finish.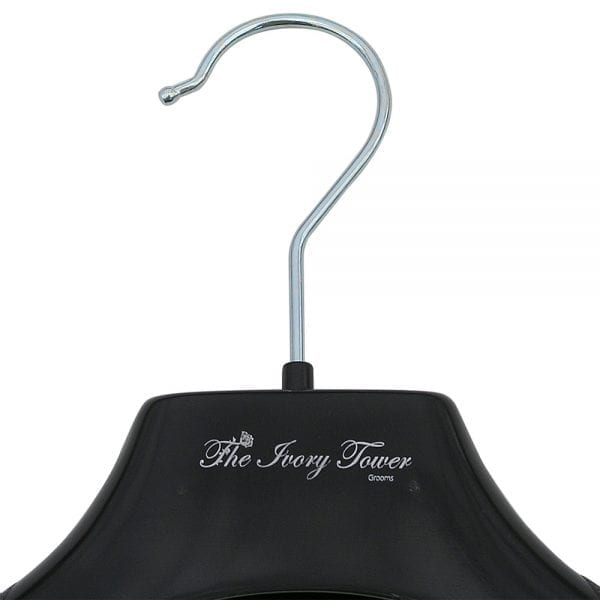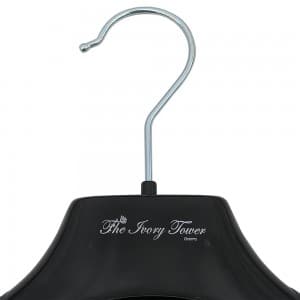 When The Ivory Tower contacted Valentino's as they were looking for bespoke hangers, broad shaped plastic hangers printed with their logo. They decided on broad shaped ends for their hangers to give more support for their heavier garments.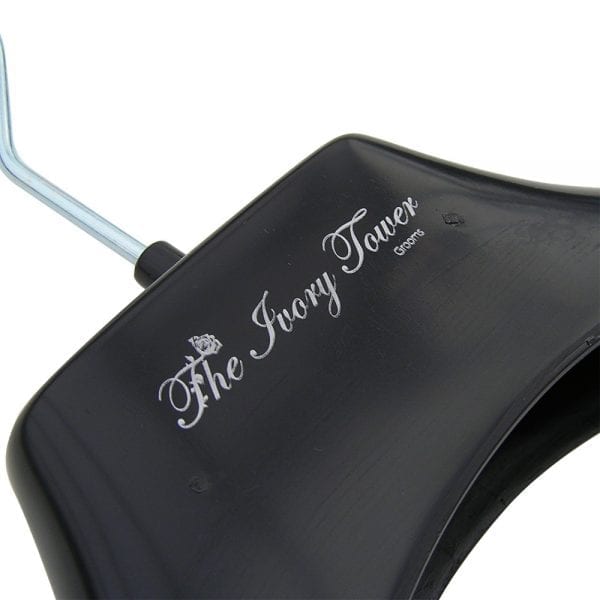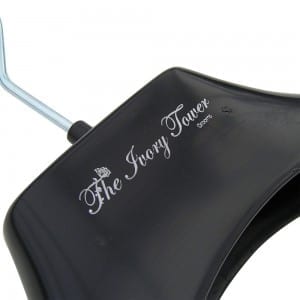 We are delighted with the outcome of these UK clothes hangers and the bespoke branding on hangers. The logo on the coat hangers was printed in silver and we think it has an impact against the contrasting black hanger.