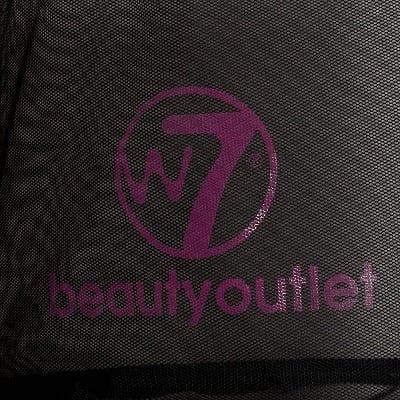 Valentinos recently produced bespoke consumer shopping baskets. Printed UK net shopping baskets with our clients company logo branded on each side of the basket. Below are some images taken of our bespoke printed shopping baskets.
W7 Beauty Outlet were looking for contemporary consumer baskets in various sizes for their Lincolnshire branch rather than traditional shop baskets like plastic shopping baskets or wire shopping baskets. Our net shopping baskets are sold individually with various price discounts based on quantity. There is no minimum order for printing however price varies based on the quantity you require. Like most displays the more you need the cheaper they are!

Small cosmetic items predominately sold at W7 are to be placed within our UK net shopping baskets. We were able to print our clients logo on all sides of the round basket so the logo could be displayed from all angles.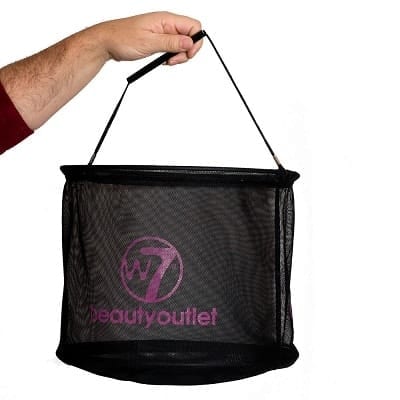 For those interested in branded retail displays then please visit us at www.valentinosdisplays.com for more information or you can call us on; 01489 808007 alternatively by email to; info@valentinosdisplays.com.