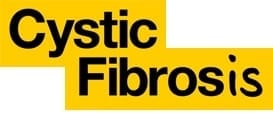 On 25th October 2015, Valentino's Displays very own Antonio Valentino will be taking part in the South's biggest 10 miles running event, the Great South Run, to raise money for those suffering from Cystic Fibrosis.
The Cystic Fibrosis Trust is the only UK-wide charity that provides assistance, practical advice and care to those suffering from the condition and the people who care for them. The charity is dedicated to promoting excellence in clinical care and research in order to provide those with cystic fibrosis the best possible quality of life.
Passing some of Portsmouth's most scenic views Antonio will start his 10-mile journey at Southsea, on Clarence Esplanade, where he will then run past some of the most iconic sites Portsmouth has to offer, including Portsmouth Dockyard, the Cathedral, Spinnaker Tower and the HMS Victory. On the last stretch of the run, Antonio will pass along the seafront of Portsmouth which is well known for giving runners the opportunity to get their personal best time.
This is not the first time Antonio has taken part in the Great South Run. In 2012 Antonio put on his running shoes to raise money for Children With Cancer UK and achieved a time of 1hr 25 minutes, which he will be looking to beat this year. Over the years top athletes including Mo Farah, Sonia O'Sullivan, and Paula Radcliffe have also taken part in the event. Antonio will be running alongside thousands of people of all abilities including charity teams and club athletes to raise money for some very worthwhile causes.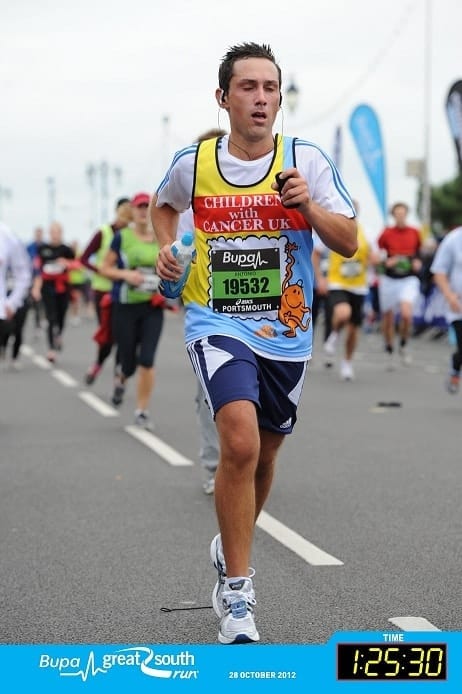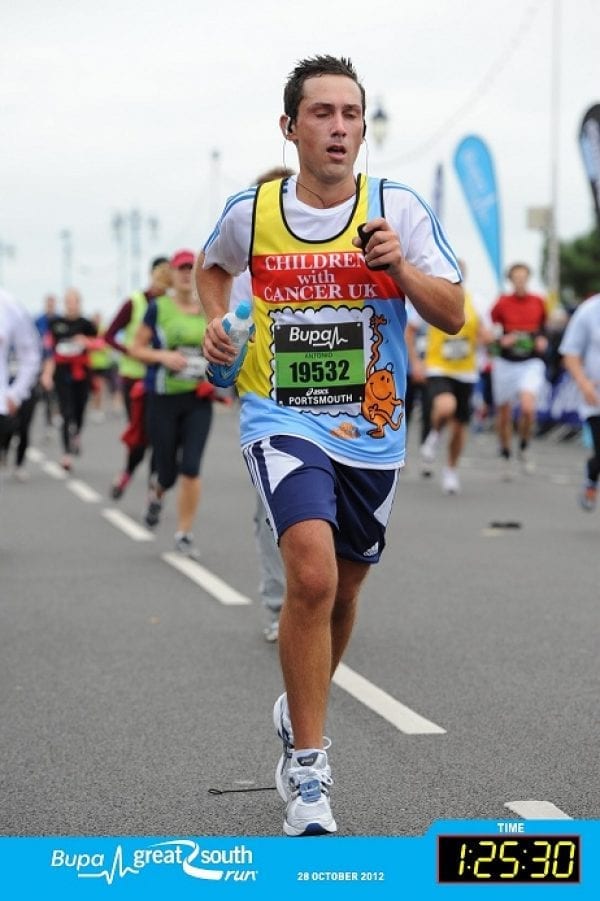 The team at Valentino's are also very excited about the event and are looking forward to cheering Antonio along. If you want to offer your support, why not make a donation to Antonio's just giving page to help fund this worthy cause, or if you fancy a day in Portsmouth come along and cheer Antonio on!
Check out our Facebook page or follow us on Twitter @vdisplays to keep up with Antonio's training progress!