In previous years we have seen UK consumers dig deep in the run-up to Valentine's Day to spoil that someone special with everything from teddy bears and chocolates to lavish dinners and engagement rings. However, love just doesn't seem to be in the air this year, as only 40% of consumers said they are planning on buying a gift for their significant other (at least there are still a few romantics out there).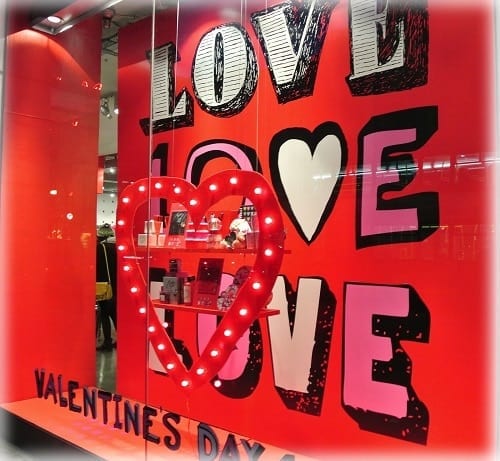 But whether you're a hopeless romantic or a cynic, it's an event that is celebrated annually across the world. Although it would seem that consumers see it as an insignificant event, as a country we still seem to be splashing out on the event.
If you haven't noticed all the retail displays and the pink and red shop windows selling the idea of love's young dream, you may be experiencing selective blindness. Although these displays aren't for everyone, for those that are taking part in the day of love the shop window is still a big influence when it comes to buying that special gift.
As a country, we have become obsessed with convenience and online shopping, but this is not the case for Valentine's Day. At this time of year, it's all about in-store shopping, perhaps consumers want to physically see and touch the product – this would be especially true for lingerie, flowers and jewellery. Or perhaps it's that retailers market their displays particularly well with great in-store centrepieces?
The fact that the 14th of February falls on a Saturday this year will also bring comfort to supermarkets. Consumers will have more time and will therefore choose to prepare and cook a meal at home, rather than go out to a fancy restaurant.
Whatever the reason, the day of St Valentine comes as a timely reminder that the high street and in-store shopping has a lot to offer the consumer.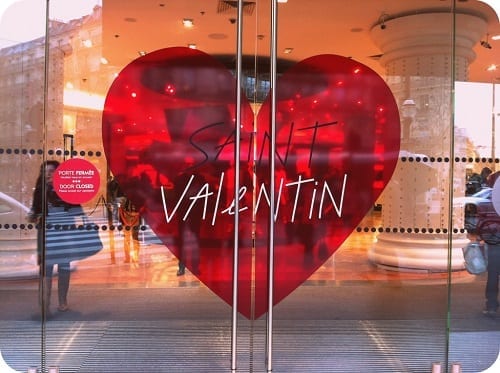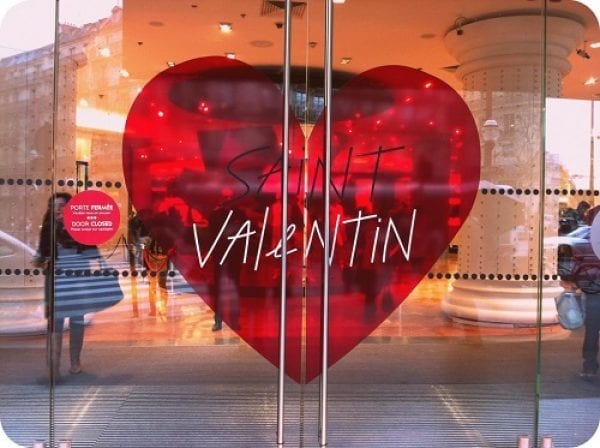 In light of this it got us thinking, are retailers really thinking about their customer's needs and fully maximising the different marketing campaigns around this event that inspire shoppers to make a purchase? In order to succeed it's important that the high street is prepared for seasonal spending surges, whether online or in-store.
We're a big fan of the high street and in-store shopping so if you see a window display that is simply dazzling, tweet us a picture at @vdisplays.