Only a few days ago we brought it to your attention that shoppers were stealing supermarket trolleys since England brought in the 5p bag charge which was introduced on the 5th of October 2015.
Well, now supermarket giant Tesco has been forced to put security tags on their wire shopping baskets after a third of their wire baskets were stolen from one store in Greater Manchester in a week!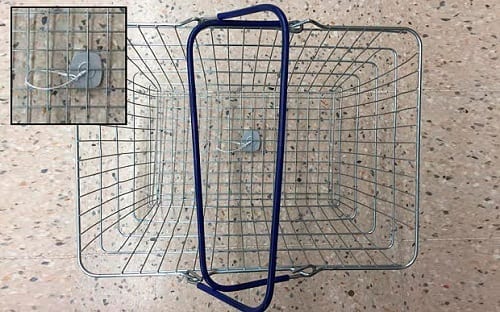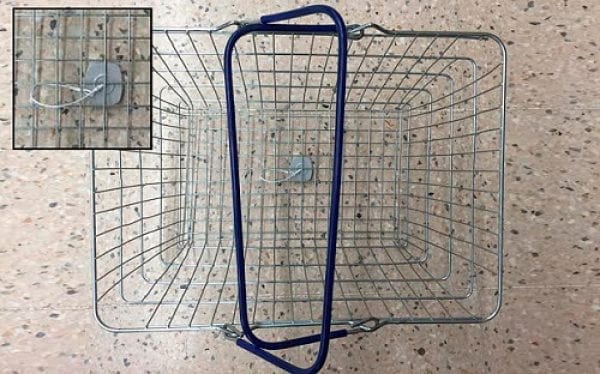 (Photo: MENS)
The supermarket said they had seen a significant rise in stolen baskets since the government's 5p tax on carrier bags was introduced on 5th October.
The Government has predicted a drop in bag use at supermarkets and on the high street as a result of the environmentally-friendly policy. The new government scheme aims to reduce the use of single-use plastic carrier bags. Although some shoppers seem reluctant to part with their pennies for the bags.
Tesco's Wire baskets in the Featherstall Road store in Westwood, Oldham, were spotted with security tags attached.
The charges only apply to shops with more than 250 employees, although smaller shops can charge if they want to. When the charge was introduced in Wales, one Tesco store in Denbighshire was reportedly left with just 16 baskets after 500 were stolen by customers unwilling to pay for bags!
Below are images appearing on Twitter of users taking these supermarket wire baskets home. What do you think of the 5p Supermarket bag charge and is it changing your shopping habits?