The schools broke up for summer a few weeks ago and one thing every busy parent is aware of is how quickly the six week holidays will go. It may not seem like they're going quickly whilst juggling childcare with other responsibilities, but before they know it the kids will be back to school and if parents don't plan, they'll be rushing around last minute trying to find a pencil case their child doesn't turn their nose up at.
This is where you can help, a good back to school display will draw parents' and children's attention to the relevant products you have on offer, from school clothes to stationery, rucksacks to shoes, if you sell something the kids need for school, make sure it can't be missed during the school holidays.
Here are our top tips to get the most out of your back to school display.
1. Use your window display to bring parents passing by into your store
We all know the importance of a strong window display, if you're selling back to school items make sure you shout about it! Your window display is a great space to showcase your offering, it's a competitive season, with a lot of parents trying to save wherever they can, so if your prices are competitive, make sure passers-by know it.
Child mannequins are a great prop for your window displays, dress them up in your back to school stock, include back to school signage and posters and make sure you include something to grab the kids attention too! You don't have to blow the budget, there're plenty of cheap mannequins available.
2. Prioritise your back to school offers in your shop floor display
Use your shop floor display to make sure customers can't miss your back to school stock. Parents are likely to pick up odd bits and pieces for school whilst out shopping for something else.
Use display plinths to show off what you've got, make it easy for parents to pick up pens, pencils and other stationery, don't make them seek it out, they haven't got the time.
3. Make room for extra stock
It's likely you'll have more children's stock than usual at this time of year. Don't be afraid to move around your other displays to accommodate them. Make sure you've got enough children's hangers to keep your display well stocked and neat at all times.
4. Add some interactivity to your display to keep the younger kids occupied
It's not uncommon for parents to abandon a shopping trip before all items are ticked off the list because of bored, niggly children. Don't let this happen in your store, have an area, next to your back to school display, devoted to the children. The more interactive the better.
You can keep your costs down here by using your stock. Sell toys? Have them outside or instore to be played with. Maybe make a comfy den for the children with some books and toys inside.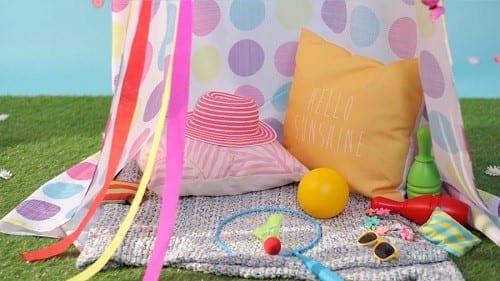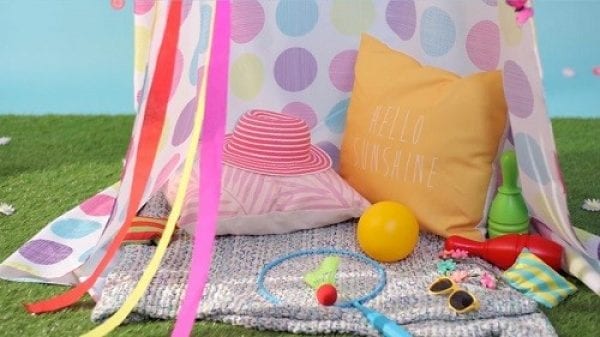 Source: Tesco Living
5. Know the trends, and make sure they stand out
Kids know what they want, make sure you know too. If a particular type of pencil case is the cool one to have, ensure it stands out in your shop floor display, include them in your entrance and exit displays, with back to school signage drawing parents attention to them too.
Top tip: we've heard all the kids are after Emoji stationery this year.
Valentino's displays have everything you need to create an eye-catching, profit lifting back to school display. Visit our website to see for yourself.
Have you got any tips for a successful back to school display? Let us know in the comments section below.