Valentino's Displays recently produced branded hangers for the University Of California Los Angeles, UCLA. Printed hangers for the UCLA clothing brand.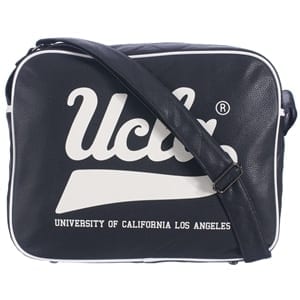 Created in 1919, UCLA is the Californian brand based around the core heritage of the University of California, Los Angeles. Furthermore, the brand captures a legacy of sports, and the campus lifestyle, through an inspirational collection of Californian style.
UCLA required 500 customised wooden clothes hangers. Their artwork was printed on the front and back of the coat hanger. Branded in their own specific Pantone colour. Accordingly, their artwork was electronically sent to us. Specific measurements of the style and size of the font were given to us prior to commencement. Additionally, it ensured it was to our client's satisfaction and thus meeting their requirements.

You can view images of this personalised coat hanger project below or take a peek at our case study on UCLA online. Our custom printed hangers with a logo are manufactured in the UK by us. Find out more on Valentino's Displays website today!