Recently we were asked to produce custom bespoke clothes hangers for a large sports retailer, Adidas.
The project
To paint 300 coat hangers into five colours which were chosen by our client. The colours were supplied to us using Ral paint numbers. The image below was a mock-up by our client to give us an indication of how they wanted the hangers to look. The client decided on a hanger style and size before coming to us. Our client had a really good idea of what they were looking to achieve! Which makes our job so much easier.


We were then given six Pantone colours. We then had to ink print the painted coat hangers using the same Adidas logo but into different colours dependent on the paint colour of the hanger. The deadline we were given was 10 days. 10 days to paint 300 clothes hangers as well as ink print these hangers and deliver them to various addresses across the UK.

Want to know how we did it?

The results
Take a look at our final images below. Our UK sprayers re-sprayed the hangers and then the wooden hangers were pad printed by our UK ink printers before being dispatched to our client. The results speak for themselves.

This was an extremely bespoke project one of which we enjoyed immensely under a very tight deadline. The hangers look fantastic and are so different from any clothes hanger we have seen before. The colours were different and not typical natural wood hangers you will see from the shelf!
Contact us for bespoke coat hangers with a logo
If you are interested in bespoke coat hangers with a logo then contact us at Valentino's Displays by telephoning us on 01489 808007 or emailing us at info@valentinosdisplays.com. All we require to quote is an email with the following;
A copy of your logo (if ink printing required)


Ral numbers (if re-spraying required) in addition with Pantone numbers (if ink printing required, if you don't have these just specify colours for quote purposes)

The hanger reference code you are interested in

The number of hangers you require
Consequently, once we have this information we will get back to you. Thus, we are not able to put prices online as each job is quoted differently each time as the above usually varies greatly.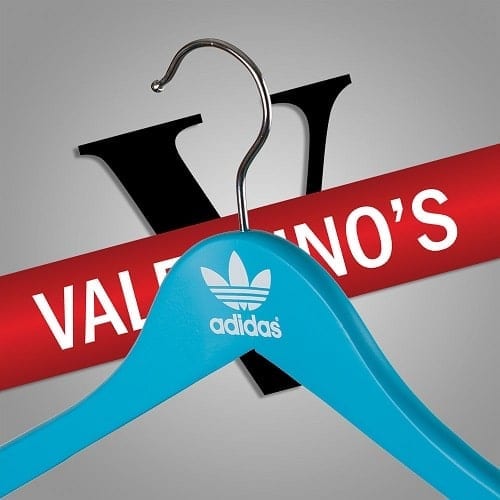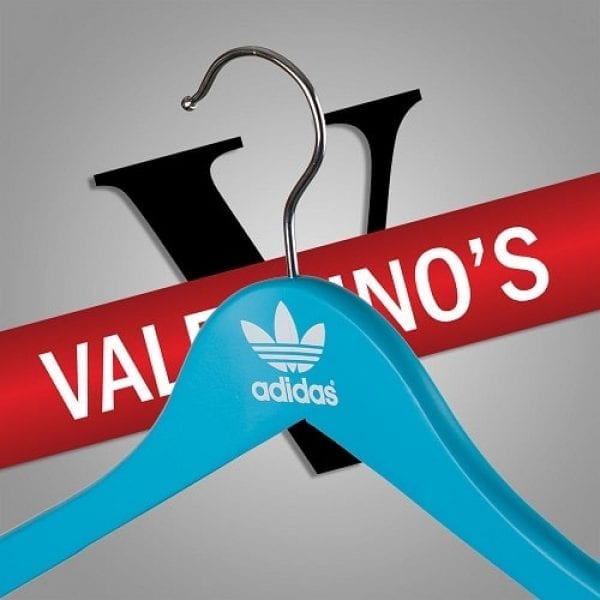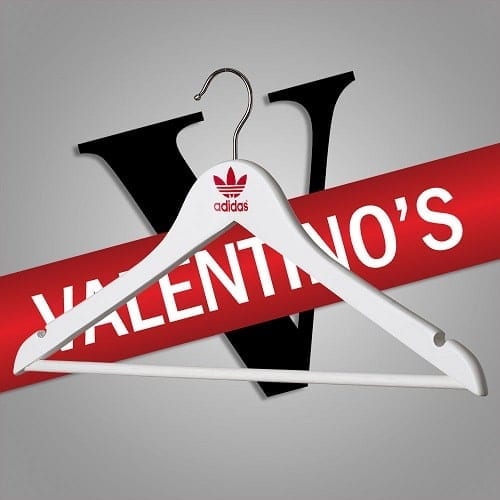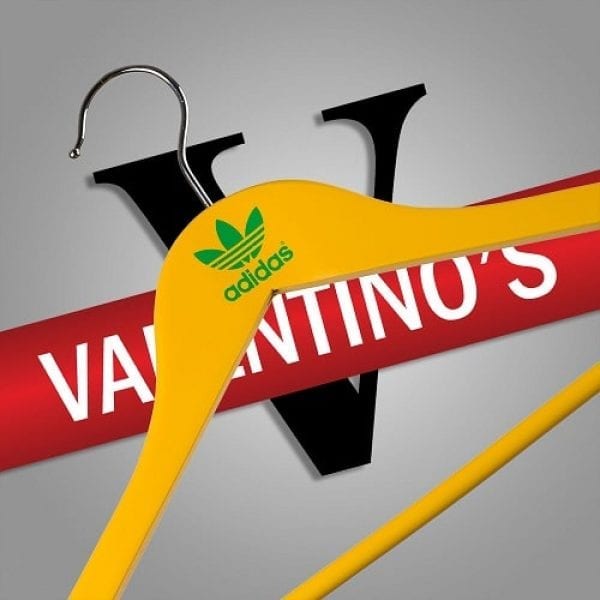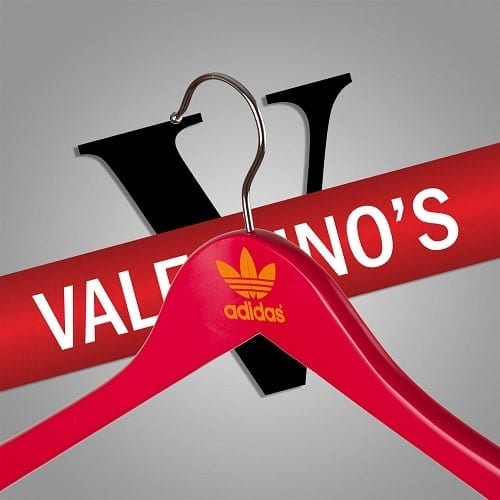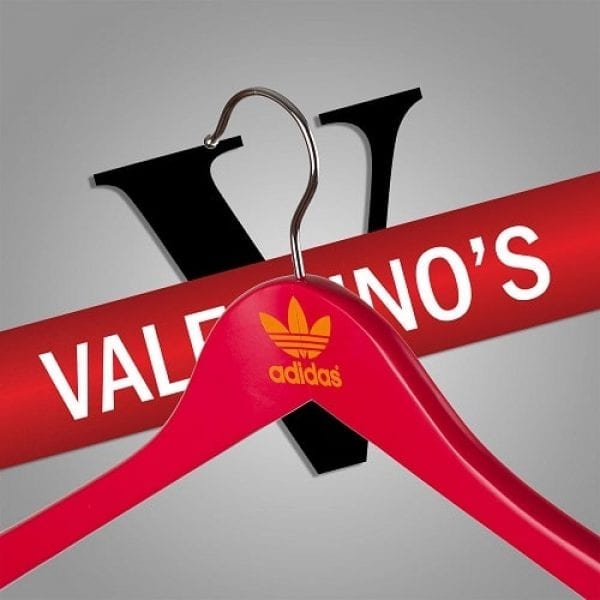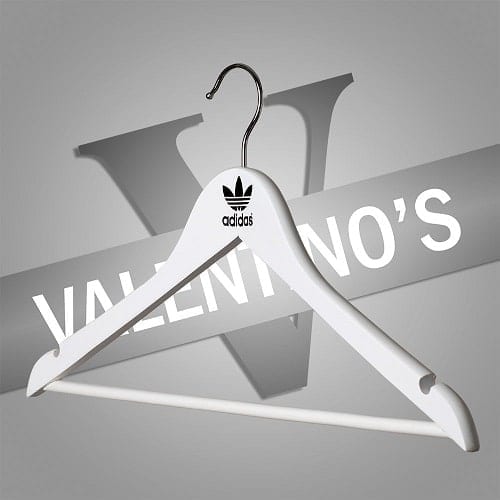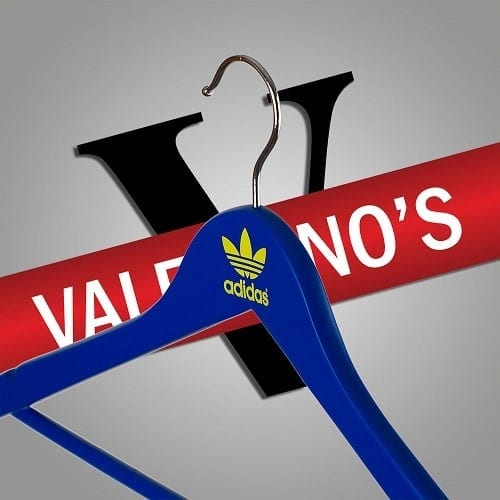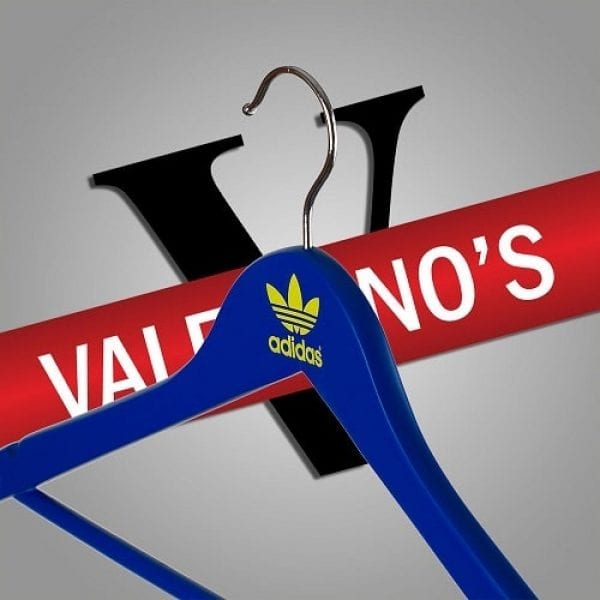 A testimonial from our client read "They look great! I think they have come out really well, they would look great to show off".