I visited Port Solent in Hampshire yesterday on Bank Holiday Monday with the family for a bite to eat and a stroll around the marina. Considering the amount of media coverage about the current economic climate I was pleasantly surprised with how busy it was not only in Port Solent but in other parts across the South Coast.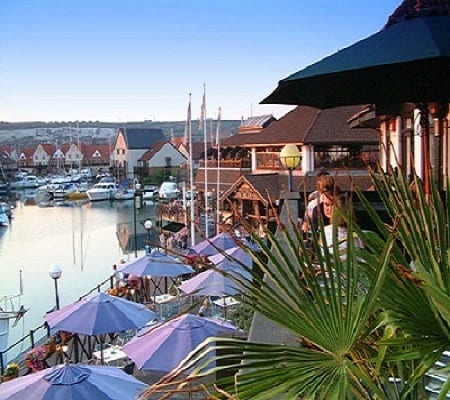 I think certainly the weather helped with glorious sunshine its surprising how so many people have smiles on their faces and are out and about spending money whether this was in the food establishments or any of the shops within Port Solent.
My family are Italian so visiting Port Solent only presented one viable option for dining and lunch and that was the restaurant of  O Sole Mio. A family favourite of ours, the quality of food and service you'll receive is as good as anywhere you'll eat locally. We love it!
Not only O Sole Mio but every single food establishment in Port Solent was extremely busy as I've known it to be and like I said I'm sure the lovely weather we've had recently certainly helped attract visitors into Port Solent and other areas across the South Coast.
We would like to know what your views on the current economic climate and whether it is as bad as the media are reporting?
I realise it was a bank holiday weekend and that the majority of people are off work but that doesn't mean customers are going to be out spending money especially to the levels witnessed yesterday. It looks like it wasn't just Hampshire that spending was doing well according to Retail Week shoppers in London's West End spent £220m which has jumped up 10% with people taking day trips to the capital. Let's hope it continues….only time will tell.