Craft shows are an increasingly popular platform for talented artisans to showcase and sell their work.
Craft shows are particularly useful for small cottage businesses who want to attract customers and make useful contacts.
They offer something different, not the usual type of thing you'll find in high street chain stores. Many items are handmade, one-off designs created with true respect for quality crafts. From cards and clothes to jewellery and shoes, if you want somewhere to showcase your talents, then a craft show is perfect.
Here are a few tips for creating the perfect craft show display.
Be neat
A craft show isn't a discount market stall or a jumble sale. Keep your displays well organised, hideaway untidy items and keep boxes hidden under covered tables.
Keep your displays full but not piled high with merchandise. Group like with like so it's easier for customers to browse. Make sure your display is inviting. If you can, use lighting to highlight your showcase items and create a warm and welcoming look.
Advertise your brand
First impressions are the most important. Choose a strong, memorable brand and logo that will draw attention and that customers will remember. Display your merchandise in a way that represents you and your ethos; from the theme, colour, display stands and props to the way you label your prices. Also remember to use your brand effectively by printing your logo on your merchandise packaging, bags and business cards.
Use props
Effective use of props can help draw attention to your stand. If you're selling kitchenware or pottery, fill bowls with colourful fruit and vegetables. Using props is a great way of showing customers how your products can be used.
Don't just lay clothes, scarves and jewellery on a table, use various mannequin stands to display different looks.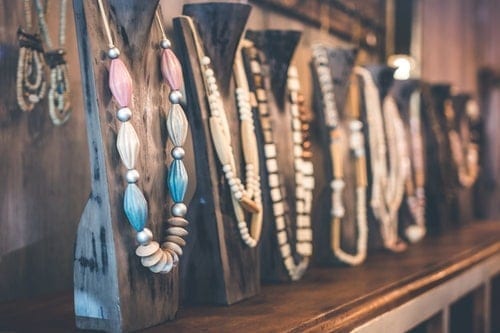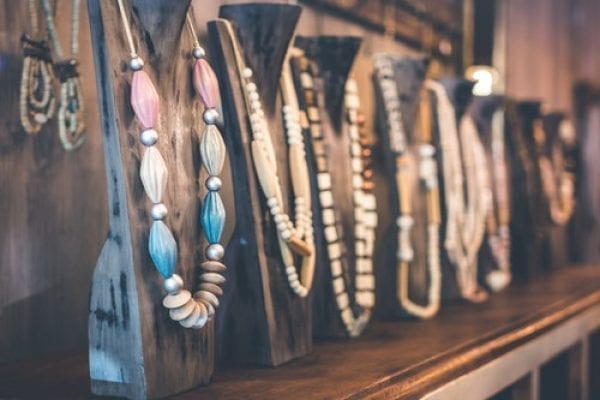 Layout
Choose display stands that best show off your merchandise. For example, sloping shoe display stands and spinning card display stands to make it easier for customers to browse as do industrial clothes stand where they can see items from different angles. Most retail display stands are collapsible for easier setup and transportation. Different levels are also easier on the eye. Bring your most important stands forward and use them as a shop window. Once customers see these, they're more inclined to continue looking.
Finally, don't leave gaps. Continuously restock and if an item's sold out, use props to fill in the gaps.
For more information on our ranges of display stands, contact Valentino's Displays or visit us online.