Valentino's Displays is proud to produce a case study for our client Hatipoglu Bespoke. This client was referred to us by a previous customer of ours that also had retail branded hangers bespoke to their display needs. We were instructed by our client to supply wooden clothes hangers printed with the company logo on a significant quantity of wooden hangers.
Hatipoglu purchased broad suit hangers in a natural wood finish and then wished to have their corporate logo printed in black on the hanger. With a tight time scale, these hangers were supplied and printed within a week and then dispatched outside of the UK.
Our client was very happy with the outcome of the hangers and the service we provided. Any of our existing clients would be happy to speak to anyone interested in getting clothes hangers branded with their company logo in regards to our ability to deliver and exceed customer expectations.
Have a look for yourself and tell us what you think of the images below;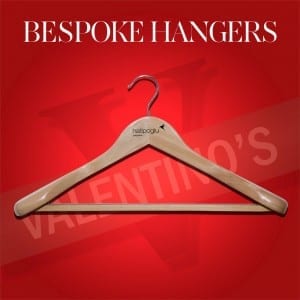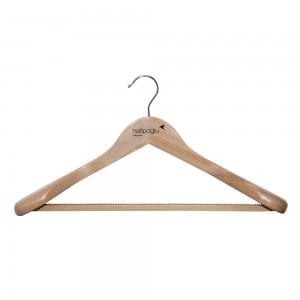 Read this case study in more detail from Valentino's Displays.