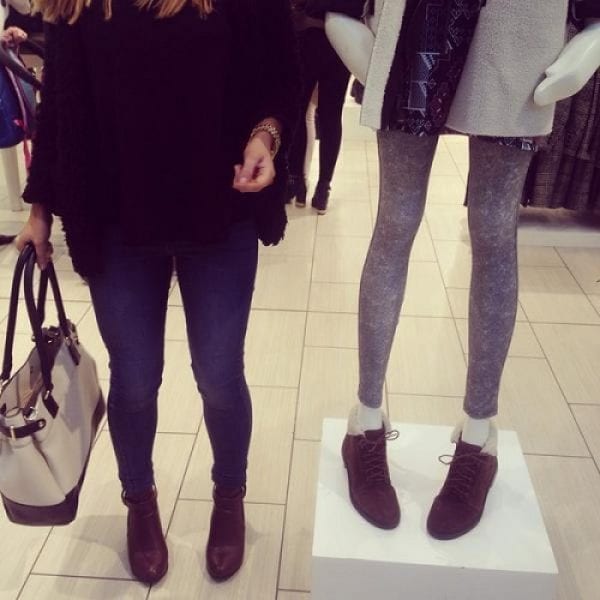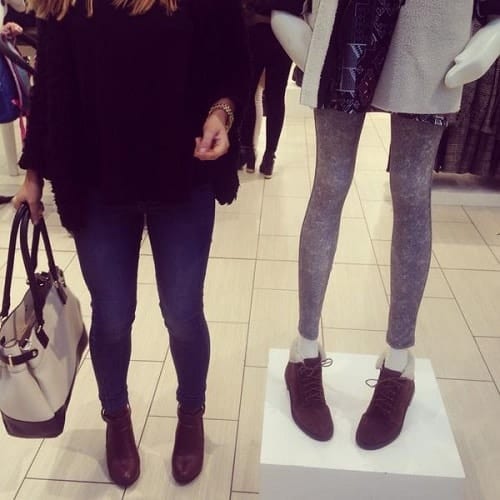 Four days ago, student Becky Hopper posted this picture of a super-skinny mannequin on display in a Topshop store in St Stephen's Shopping Centre, Hull.
It has now been re-tweeted over 8,000 times. Becky and her friend Georgia Bibby, the girl on the left in the picture, felt the mannequins represented an unhealthy and unrealistic body weight. Her message has received a lot of support on Twitter like the comments below;
"I'm sorry @Topshop but how is this size zero mannequin sending a remotely safe & responsible image? Remove. Simple". – @gemmaoaten
"annoyed by the image of that regular-sized girl next to the stupidly thin #Topshop mannequin, and people wonder why young girls crash diet". – @ItsOnlyNaomi
We have blogged previously about other companies using these "super-skinny" mannequins and then at a later point removing the displays and apologising. These involved Primark and La Perla.
In May 2014 we told you thatLa Perla's store in New York was forced to remove a mannequin from the display, this was also the case in August 2014 where aPrimark store in Glasgow removed a mannequin with protruding ribs.
In the fall of 2013, we wrote "Mannequins for Change". Valentino's Displays has a collection of plus-sized mannequins, male and female, that are guaranteed to get your customers intrigued. The popularity that both the Debenhams and the Pro Infermis campaigns have had both online and in-store has been astronomical, which is an obvious throwback to the fact that most women are sick of the same old generalisations being thrown their way by the fashion industry. Show customers that you do not buy into the tired, old beauty myths with a plus-sized mannequin.
What do you think of these images?? Do you have any stories about any shop mannequins in your local area? We would love to hear from you!