Valentino's has recently produced bespoke engraved clothes hangers for our client Humdrum Apparel. Our client required a small number of coat hangers to be laser engraved with their corporate logo. These clothes hangers were needed for a menswear trade show in February and were primarily displaying men's t-shirts, vests, tops and casual jackets. Our client opted for one style of coat hanger that catered for all these types of garments.
We have added some images below of the final product, what do you think? We think they look amazing! For those interested in our bespoke visual merchandising displays you can contact us by email; info@valentinosdisplays.com or by phone; 01489 808007.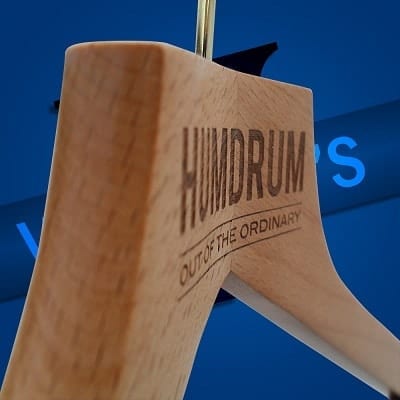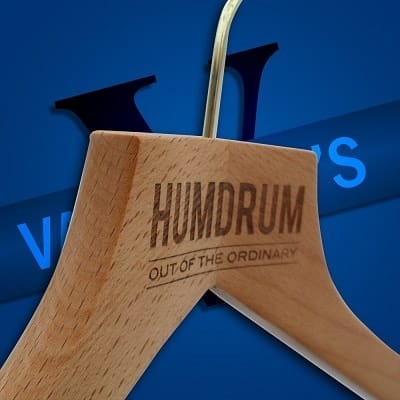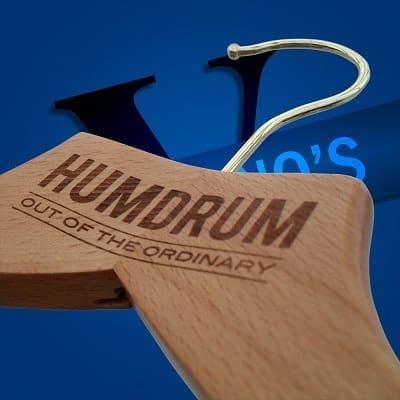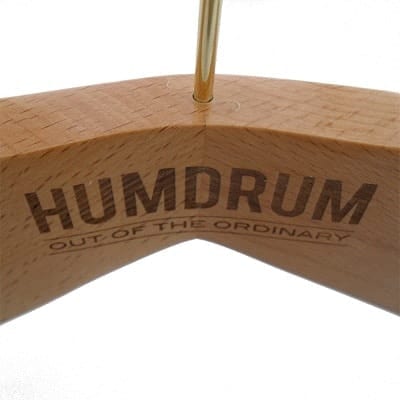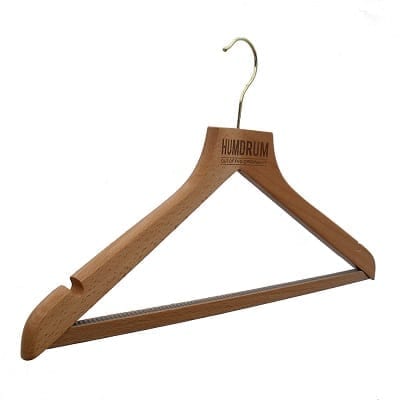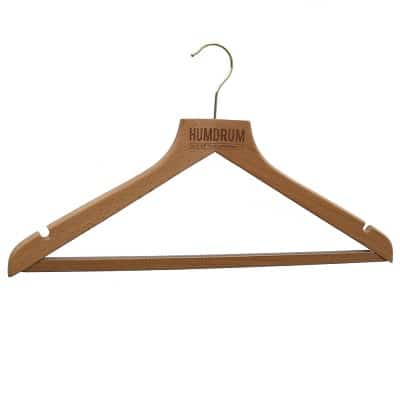 Our website contains an extensive range of client case studies of work carried out so you can be sure of the level of service and product you will receive from us. Our prices are not online so anyone looking for more information will need to send us a copy of their logo and we will contact you back shortly to see what we can do for you when it comes to branded wooden coat hangers.