Valentino's Displayshas recently producedbespoke hangersfor a clothing company – Victate. Victate required walnut finished clothes hangers which were to be branded with their corporate logo.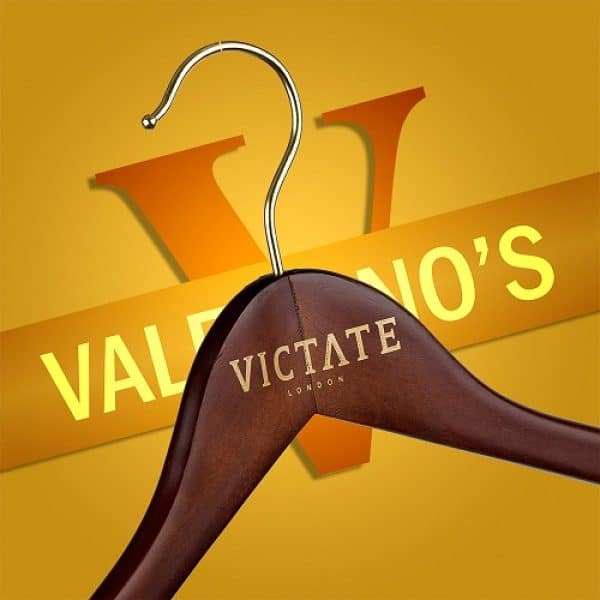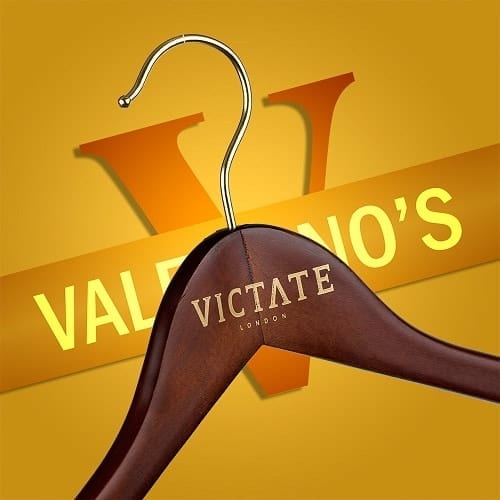 Victate were looking for wishbone style coat hangers with the addition of the centre bar so all types of clothes could be hung. Even if the centre bar is not to be used initially if you are only thinking of using it as a top hanger it gives you the added flexibility that at a later point should you wish to use the centre bar it is they're saving you from purchasing additional hangers at a later date, therefore saving you money on hanger printing and bespoke hangers also.
Your garments may also change whether this is down to season or buying pattern so it is also cost-effective if you're able to purchase coat hangers with the centre bar then it will be a wise investment.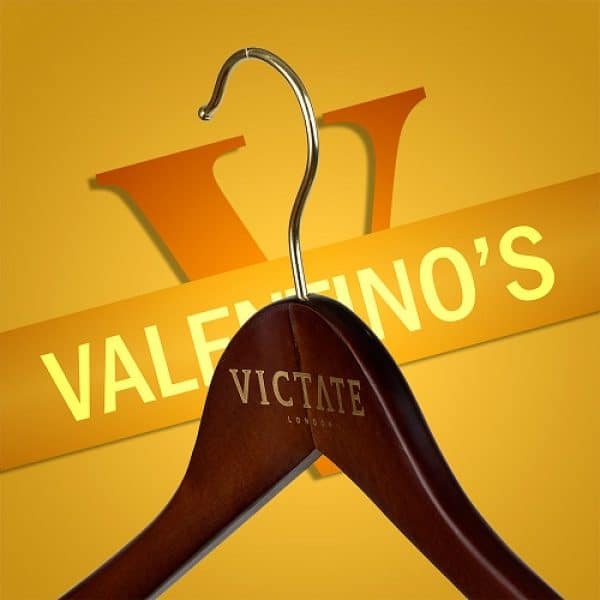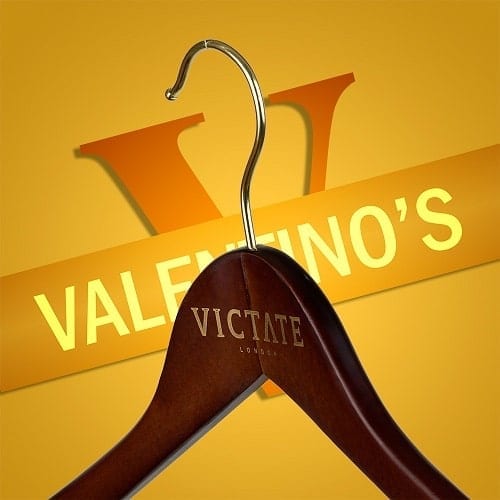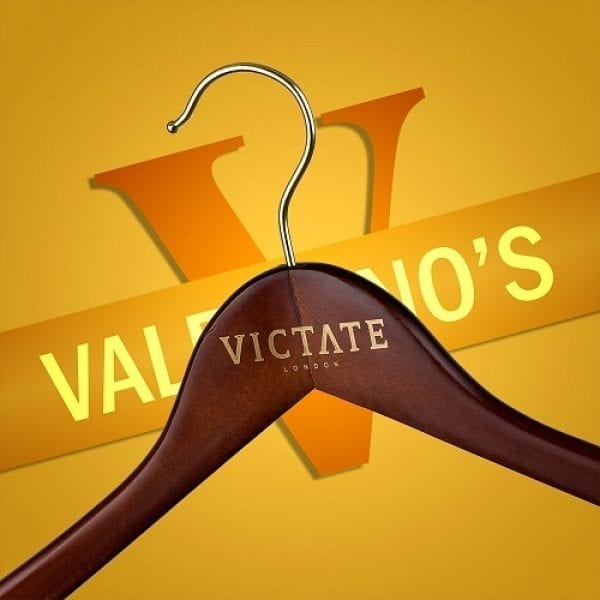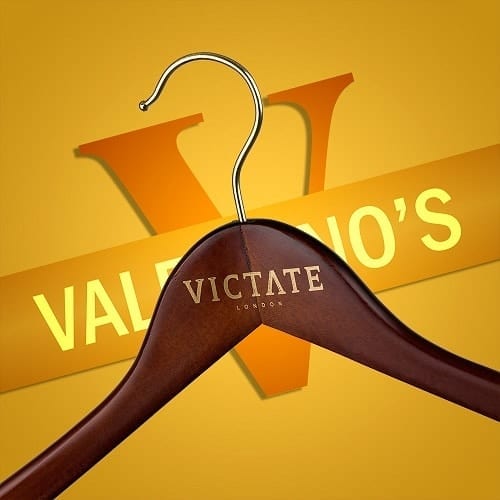 Victate opted for a quantity of the same style walnut hanger and unlike many other customers did not need to purchase a second style hanger because this suit hanger featured the centre bar. Victate were looking forbespoke hangersthat when visually merchandised looked high end and of very good quality to match their brand image.
Walnut hangers are an extremely popular line of coat hanger for us, contemporary and classy hangers which attract customer attention into the retail store. These make very good bespoke hangers as the dark hanger contrasts greatly when it is branded as shown in our images here.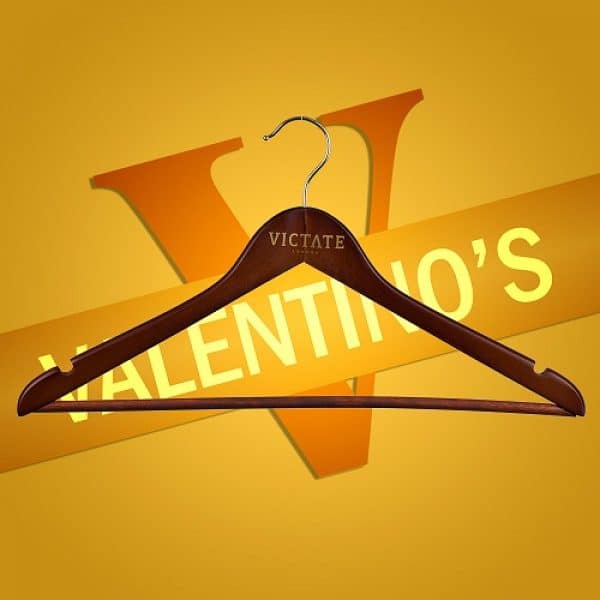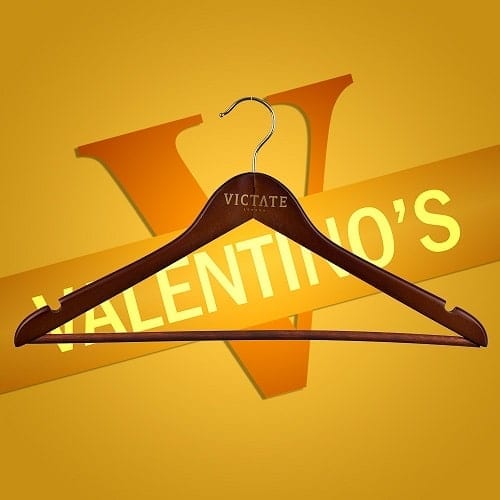 Bespoke hangers can be produced within a matter of days depending on the quantity, we work around our client's deadlines, sometimes these can be very tight deadlines but we would not take on any project unless we felt we could achieve the date set.
Please remember we don't have a minimum order for our bespoke hangers however our clothes hangers are sold by the box quantity and depending on style this can vary from anything up to usually 100 pieces. Once you have chosen your hanger and decided on the quantity you require all we need is a PDF format of your logo so we are in a position to quote you.

Bespoke hangers could be branded hangers with an ink print or bespoke hangers in the form oflaser engraving,laser-etched coat hangers– your logo etched into the wood body of the hanger. We also do bespoke hangers in the form ofvinyl stickers,personalised hangers with stickerswhich is another alternative on how we can brand your company onto ourclothes hangers.

To find out more information about our bespoke hangers then contact Valentino's Displays on 01489 808007 or email us about our bespoke hangers at info@valentinosdisplays.com.