When you think about hangers, you think of them being used for clothes in stores and cupboards. In reality any industry can use bespoke branded hangers to advertise and market their brand.
What about fashion houses, cruise ships, hotels and dry cleaners?
Coat hangers tend to be passed from one customer to another so your marketing opportunities are endless. You don't even have to do anything!
This is a marketing initiative that you can't afford to miss out on. Your company will gain exposure in areas you've never thought of, simply by investing in personalized hangers.
Highlighting your brand experience with personalised hangers
Using custom hangers might seem like an unconventional way to promote your business, but it's highly effective. Apart from the fact that most people will take your hangers home, they'll show their friends and encourage them to use your products.
Not only that, but it's also a great way to improve your brand image.
Having custom made hangers not only looks professional, but it also makes your brand look like it cares about its image and is willing to spend money on quality.
From a consumer perspective if the hangers are of high quality, then the products on the hangers will look like their high quality too.
Bespoke coat hangers can display your garments and product range in a way that is convenient and noticeable for your customers to detect. This is particularly useful if your items are stocked in a department store. It makes it easier for your loyal customers to locate your garments immediately.
Bespoke hangers are like a signpost to your products. The strong brand image and visibility bespoke hangers provide will help increase your sales and your relationship with your customers.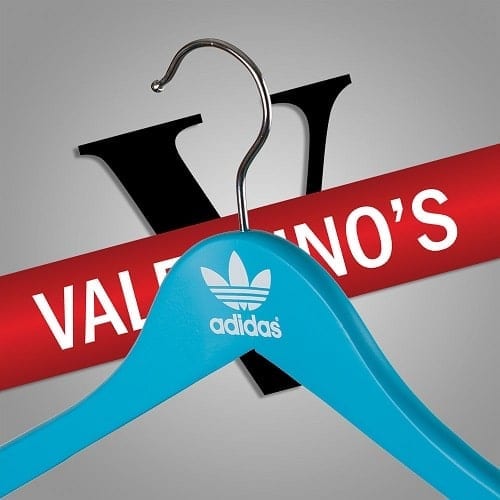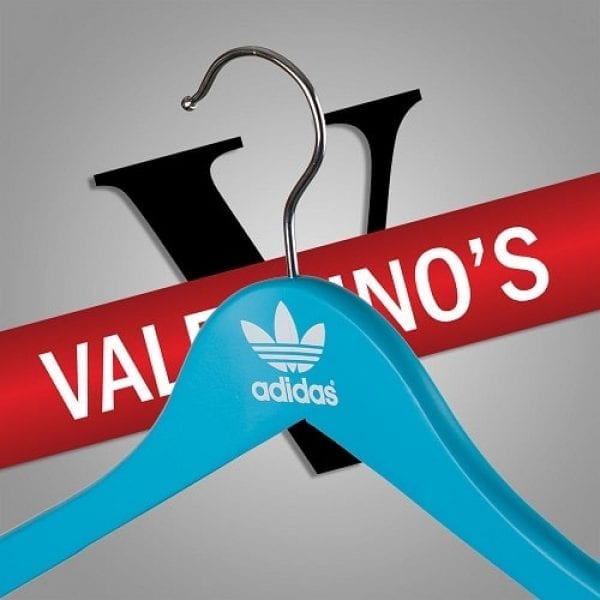 Valentino's personalised branding service
Coat hangers by Valentino's Displays are much more than functional hangers. Our branded coat hangers are created to be used as a tool for enticing your customers and heightening the brand experience.
Our personalised hangers provide you with a brand differentiation that is not possible with normal hangers.
Here at Valentino's Displays, we're able to ink print or laser engrave your brand name or logo on to your hangers. Your personalised display hangers will be as unique as your brand and products.
For more information about our personalisation branding service please see our videos.